All supermarket staff to receive at least £10 an hour from April 2021
Morrisons will become the first UK supermarket to pay at least £10 an hour from April.
It will increase its minimum pay for up to 96,000 workers from £9.20.
Retail trade union Usdaw negotiated the £10 per hour basic rate which is 50p an hour above the voluntary Living Wage Foundation rate.
However, other big supermarkets appear unlikely to follow any time soon, with Asda saying that just looking at hourly rates does not tell the full story.
Morrisons said for the majority of its workers the pay increase will be approximately 9%.
Part of the increase will result from changing the company's annual bonus scheme from a discretionary yearly payment into a guaranteed amount in workers' hourly rates.
It will boost the weekly pay of someone working 36.75 hours a week from £330.10 to £367.50.
Morrisons announced the new pay deal for its store staff, becoming the first UK supermarket group to guarantee pay of at least £10 an hour. The new deal will start in April and will mean a significant pay increase for nearly 96,000 Morrisons colleagues. For the majority of staff, the pay increase is approximately 9%. 
Morrisons minimum hourly pay currently stands at £9.20 an hour. Today's announcement means that since 2015, Morrisons pay has increased by over 46%.
Some of the UK's biggest household names are being named and shamed for failing to pay their workers the minimum wage.
Tesco, Pizza Hut and Superdrug are among 139 companies that have been named and shamed by the government for failing to pay the minimum wage.
Britain's largest supermarket chain Tesco underpaid almost 80,000 of its workers, the UK government has revealed, as it "named and shamed" dozens of companies for not paying the minimum wage.
A total of 139 companies failed to pay £6.7 million to thousands of workers, the government said Thursday. The cases were investigated between 2016 and 2018.
The current minimum wage in the United Kingdom is £8.72 for workers aged 25 and over.
Tesco, which has more than 3,700 stores in the United Kingdom and Ireland and nearly 7,000 stores worldwide, was by far the worst offender. The retailer did not pay 78,199 workers the minimum wage, according to the list, owing them more than £5 million.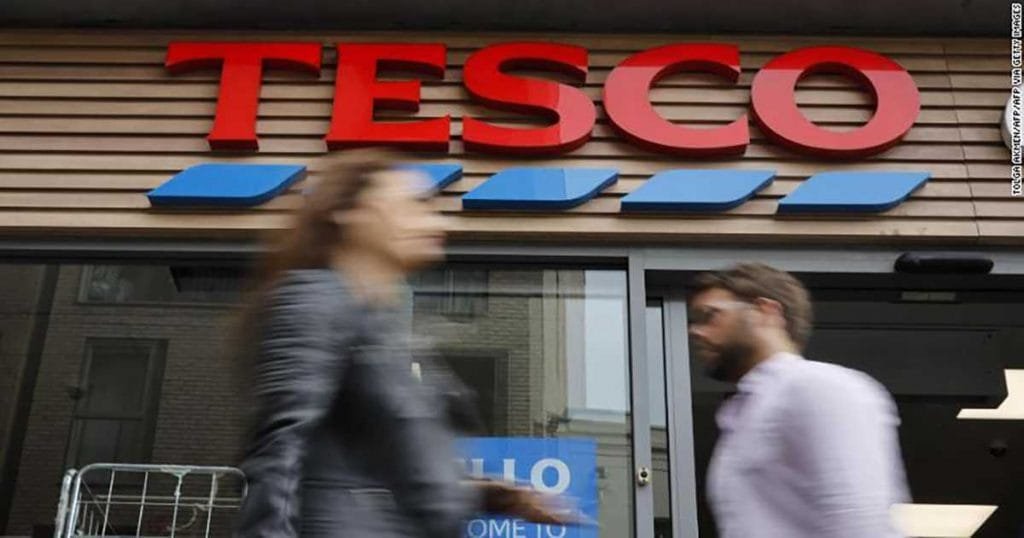 The supermarket chain said it is "extremely disappointed and surprised to have been included in this list," saying it identified its failure to pay minimum wage in 2017 and informed the government at the time.
Investigated between 2016 and 2018, the 139 named companies failed to pay £6.7 million to over 95,000 workers in total, in a flagrant breach of employment law. The offending companies range in size from small businesses to large multinationals who employ thousands of people across the UK.
Morrisons Pay to Break £10 an Hour Barrier
David Potts, Morrisons CEO, said: "It's great to be able to say that in the UK from April this year, if you work at Morrisons supermarkets, you will earn at least £10 an hour. It's a symbolic and important milestone that represents another step in rewarding the incredibly important work that our colleagues do up and down the country.
"Over the last year we have seen renewed and widespread appreciation in the UK for our colleagues who have had an incredibly tough 2020, working tirelessly so Britain could eat well and shop safely throughout the pandemic. Morrisons colleagues have earned their status as key workers, and this pay increase, many times over."
Joanne McGuinness, Usdaw National Officer, said: "The new consolidated hourly rate is now the leading rate of the major supermarkets, which is paid every hour and removes the
uncertainty of a bonus payment. It is a big step forward, shows that Morrisons is prepared to invest in the staff to help grow the business and I hope that the deal is supported by our members in the ballot.
"It's been a tough time for food retail staff who have worked throughout the pandemic in difficult circumstances. They provide the essential service of keeping the nation fed and deserve our support, respect and appreciation. Most of all they deserve decent pay and this offer is a welcome boost."
The pay deal announced today is subject to a ballot opening on 27 January 2021.
In addition to the hourly pay increase, Morrisons will pay a London weighting. Rates for inner London will be 85p and for outer London 60p per hour. 
Support Labour Heartlands
Help Us Sustain Ad-Free Journalism
Sorry, I Need To Put Out the Begging Bowl
Independent Journalism Needs You
Our unwavering dedication is to provide you with unbiased news, diverse perspectives, and insightful opinions. We're on a mission to ensure that those in positions of power are held accountable for their actions, but we can't do it alone. Labour Heartlands is primarily funded by me, Paul Knaggs, and by the generous contributions of readers like you. Your donations keep us going and help us uphold the principles of independent journalism. Join us in our quest for truth, transparency, and accountability – donate today and be a part of our mission!
Like everyone else, we're facing challenges, and we need your help to stay online and continue providing crucial journalism. Every contribution, no matter how small, goes a long way in helping us thrive. By becoming one of our donors, you become a vital part of our mission to uncover the truth and uphold the values of democracy.
While we maintain our independence from political affiliations, we stand united against corruption, injustice, and the erosion of free speech, truth and democracy. We believe in the power of accurate information in a democracy, and we consider facts non-negotiable.
Your support, no matter the amount, can make a significant impact. Together, we can make a difference and continue our journey toward a more informed and just society.
Thank you for supporting Labour Heartlands
Just click the donate button below