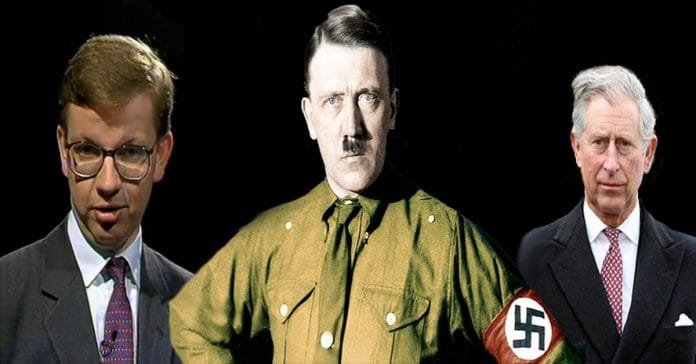 Michael Gove last night admitted taking cocaine on 'several social occasions'.
The Tory leadership candidate said he used the banned substance when he was younger and deeply regrets it.
He told the Daily Mail: 'I took drugs on several occasions at social events more than 20 years ago. At the time I was a young journalist. It was a mistake. I look back and I think, I wish I hadn't done that.'
He made his admission ahead of publication of a book about him by political journalist Owen Bennett – extracts of which are exclusively published in today's Mail.
The book – Michael Gove: A Man in a Hurry – says the Environment Secretary owned up to having used cocaine when he was being 'put through his paces' by advisers in the 2016 Tory leadership contest.
The startling admission came when he and the aides were trying to anticipate what questions he would face from the media.
An inside source said Mr Gove said 'Yes, cocaine' when asked if he had ever taken drugs.
Mr Gove, 51, insisted his past mistakes should not be held against him as he battles to replace Theresa May as prime minister. She stepped down as Tory leader yesterday.
He wont be the first and defiantly not the last
Taking cocaine probably won't hinder him in the Tory jostle for the top seat, after all there is form in obtaining Government high office and the abuse of cocaine. It would also explain how Tory chancellors get their maths so wrong.
Veteran Labour MP Dennis Skinner was ordered out of the Commons, after raising allegations of cocaine use and the shadow chancellor, George Osborne.
Remember back in 2005 in what was an otherwise mundane session of Treasury questions in the chamber, our Dennis, the member for Bolsover for more than 35 years, questioned high unemployment under the Tories in the 1980s before suddenly declaring:
"The only thing that was growing then were the lines of coke in front of boy George and the rest of the Tories."
Coke did not stop Boy George becoming the Austerity chancellor.
[vc_video link="https://youtu.be/uDOsOoXdvF4″ align="center"]
We don't mind Tories in-fighting but be aware this man could be our next unelected Prime Minister. Showing his true character:
Apart from the fact most of the country see Gove as a duplicitous jellyfish, there are many events in his life we are pretty sure he wishes he hadn't done that.'
Stabbed his former ally Boris Johnson in the back when he stood against for the Conservative leadership, saying he believed the Tories had made the right decision by making Theresa May prime minister.
Underhand, dirty politics appear to be ingrained in Michael Gove's psyche, as we learned in 2016 during the then Tory leadership campaign after the referendum. an extraordinary text message sent by his leadership campaign chief, Nick Boles MP was leaked to the press.
The text in question urged backers of Theresa May's campaign to tactically vote for Michael Gove, in an attempt to prevent Andrea Leadsom, a clear frontrunner in the eyes of the Conservative grassroots members, from reaching the membership ballot.
Read below to see the text sent to a number of Conservative MPs:
From Nick Boles MP
"You are my friend. I respect the fact that you want Theresa May to be PM. It is overwhelmingly likely that she will be. And if she does I will sleep easily at night. But I am seriously frightened about the risk of allowing Andrea Leadsom onto the membership ballot. What if Theresa stumbles? Are we really confident that the membership won't vote for a fresh face who shares their attitudes about much of modern life? Like they did with IDS. I am not asking you to respond unless you positively want to have a chat. But I hope that you will reflect on this carefully. Michael doesn't mind spending 2 months taking a good thrashing from Theresa if that's what it takes but in the party's interest and the national interests surely we must work together to stop AL?"
Former Conservative leader, Iain Duncan Smith condemned the text, saying "people with knives will end up stabbing themselves".
But let's get back to his earlier life:
Gove said: 'Obviously it will be for my colleagues in Parliament and members of the Conservative Party to decide now if I should be leader. I think all politicians have lives before politics.
'Certainly when I was working as a journalist I didn't imagine I would go into politics or public service. I didn't act with an eye to that.'
I'm sure Gove didn't have an eye on that so let's look at some of his so called journalistic exploits. Here are a few skeletons that have emerged from the environment secretary's closet in the form of an odd early 90s Channel 4 programme.
Remember when Michael Gove stole the rubbish from the front gardens of Sting, David Attenborough and Anita Roddick and rifled through their contents? Or when he compared Prince Charles to Hitler?
Chances are you don't. Because very few people remember A Stab in the Dark, a short-lived and ill-judged 1992 late night show of topical monologues and discussion screened by Channel 4 and hosted by David Baddiel, Tracey MacLeod and – yes! – future environment secretary and Conservative leadership hopeful Michael Gove.
The now environment secretary Michael Gove rummaged through the dustbin rubbish of non other than a real environmentalists Sir David Attenborough in an attempt to find dirt on the national icon and all round good guy.
Here is Tory cabinet member Michael Gove likening Prince Charles to Adolf Hitler and joking about the number of people Hitler killed.
Gove attacking yet another environmentalist, strange occupation for an environment secretary. Stranger still how this film not in the main stream media……. until now!
Environment secretary Michael Gove claimed Prince Charles had
"plagiarised his ideas from another 20th Century environmentalist"
This was before comparing him to Adolf Hitler…
A future Prime Minister that likes to burns his bridges with the royals.
In a segment on Prince Charles' environmental views, or "ramblings", as he says ("he does go on"), he compares the future king to Hitler, "like Charles, a hater of metropolitan life and a lover of the countryside". He then follows this up with:
"There is one difference, however. When Adolf's wife tried to commit suicide, she succeeded."
Yes, you read that right. All of which should make any future meetings between a Prime Minister Gove and King Charles III interesting. Not to mention both the Princes William and Harry.
The question is not if this man can be trusted to become prime minister but who would ever support such a duplicitous jellyfish?
Support Labour Heartlands
Help Us Sustain Ad-Free Journalism
Welcome to the Heartlands of Independent Journalism
At Labour Heartlands, we are committed to delivering independent news, views, and opinions. Our mission is to hold those in power accountable, and we can't do it without your support. As a non-profit independent organisation, we rely on our donors to keep our journalism ad-free and impactful.
Like everyone else, we're facing challenges, and we need your help to stay online and continue providing crucial journalism. Every contribution, no matter how small, goes a long way in helping us thrive. By becoming one of our donors, you become a vital part of our mission to uncover the truth and uphold the values of democracy.
While we maintain our independence from political affiliations, we stand united against corruption, injustice, and the erosion of free speech, truth and democracy. We believe in the power of accurate information in a democracy, and we consider facts non-negotiable.
Your support, no matter the amount, can make a significant impact. Together, we can make a difference and continue our journey toward a more informed and just society.
Thank you for supporting Labour Heartlands
Just click the donate button below