Unmasking Epstein's Enablers: The Rotten Pillars of His Empire
The tentacles of Jeffrey Epstein's child sex trafficking operation wound deep into the halls of power, yet many associates remain unexposed. With his 2008 plea deal, the full client list of this morally bankrupt financier was buried. Who else rode on his infamous 'Lolita Express'? Which of the so-called elite figures turned a blind eye to enable Epstein's perversions?
At long last, the noose begins to tighten on some of Epstein's enablers. Banks that profited from his billions are now paying the price. JPMorgan Chase recently settled with the US Virgin Islands for $75 million over ignoring red flags.
The settlement calls for the bank to pay $30 million to support charitable organisations in the U.S. Virgin Islands, $25 million to support law enforcement efforts to combat human trafficking in the territory and $20 million in attorneys' fees.
JPMorgan has also reached an agreement to settle claims against former executive Jes Staley, who later left the bank to become CEO of Barclay's before resigning from that position in 2021. He was accused of shielding Epstein from losing access to his accounts.
"This settlement is an historic victory for survivors and for state enforcement, and it should sound the alarm on Wall Street about banks' responsibilities under the law to detect and prevent human trafficking," Virgin Islands Attorney General Ariel Smith said in a statement.
From Billionaire Bankers to Royals and British Politicians: There's Still Unexposed Enablers in Epstein's Scandal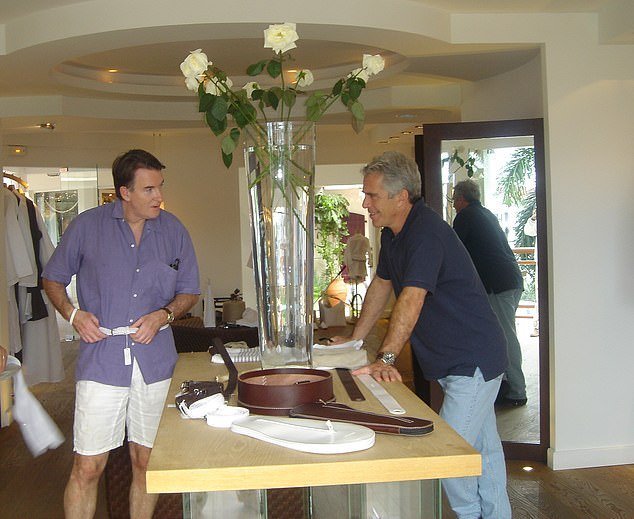 However, JPMorgan is but one cog in this machine of money, power and complicity greasing Epstein's predation. Deutsche Bank shelled out the same to victims. Paying out $75 million to victims of sex predator Jeffrey Epstein to settle a federal lawsuit accusing the bank of enabling and benefitting from Epstein's sex trafficking of young women. How convenient they now express regret, when profits flowed freely for years despite whispers of Epstein's deeds.
This recent settlement between JPMorgan Chase and the U.S. Virgin Islands represents just another chapter in the sordid Jeffrey Epstein scandal. It raises renewed questions about how major institutions and figures enabled this notorious sex trafficker and paedophile.
How many other corporations considered children an acceptable price for profits and access enabling a notorious paedophile?
While JPMorgan Chase did not admit liability in settling for $75 million, the facts speak for themselves. The bank benefitted from its relationship with Epstein and turned a blind eye to his blatant criminal activity. JPMorgan executives fawned over Epstein as a lucrative client, protecting his accounts even after his 2008 conviction.
Beyond the financial enablers, we must not forget the social elites who populated Epstein's little black book. Celebrities, scientists, politicians – even royalty graced his private plane and islands. Were they truly ignorant of the trafficking and abuse? Or merely indifferent as long as the champagne flowed and let's be honest it wasn't just the money?
Epstein's Black Book: When Money, Power, and Perversion Collide
Too many prominent figures still escape scrutiny over their dealings with him. Politicians, royals, celebrities and CEOs mingled with Epstein post-conviction, drawn like moths to his vulgar flame of wealth and power and perversions. They filled his little black book, while feigning ignorance of his criminality.
The insidious reach of Epstein's influence infects even the highest halls of British power. Consider Lord Peter Mandelson, New Labour's master manipulator. This confidante of Tony Blair and now advisor to Sir Keir Starmer was a known associate of Epstein, even sharing membership in the exclusive Trilateral Commission.
Mandelson also conveniently sat on Deutsche Bank's board, further binding him to the bankers underpinning Epstein's fortune. Yet in 2009, while Business Secretary, he shockingly phoned Epstein in jail seeking a favour.
According to the documentary "Dispatches," Mandelson asked the convicted sex offender to facilitate a meeting with JPMorgan's Jamie Dimon. Apparently, Epstein was on nickname terms with the British cabinet minister, calling him "Petie." Imagine, one of Britain's most influential politicians soliciting connections from a jailed paedophile!
How can such association with vileness be justified? Mandelson's continued prominence raises troubling questions. If a figure steps over such moral lines, surely scrutiny must extend to all in Epstein's despicable inner circle.
Yet Mandelson slithers on, questions of complicity evaded. Did he truly comprehend Epstein's nature, or was ambition blind? As with Prince Andrew, Clinton, Trump and countless others, we must ask if elite bonds corrupted souls beyond redemption. For shared privilege should never shield the privileged from accountability.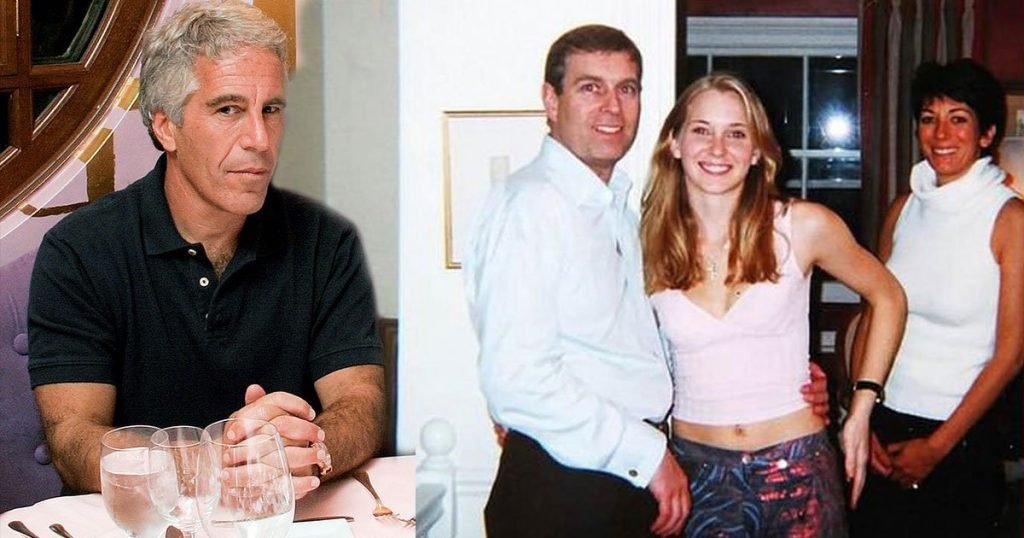 Prince Andrew was embroiled in lawsuits over his relations with Epstein and alleged victim Virginia Giuffre. Bill Gates regrets their association. Former presidents Clinton and Trump both partied in Epstein's orbit. The list goes on, including prominent business leaders and British politicians.
This is more than seedy – it reeks of institutional rot. A convicted sex offender somehow retained immense wealth, power and connections in circles that should ostensibly shun such criminality.
Some say follow the money, others to focus on the sex. But with Epstein, it was all tangled together, power and money and sex. How was such a widely-known predator allowed to escape harsh punishment for so long? In corrupt circles of privilege, the sheen of wealth and status apparently blinds people to any semblance of morality.
Perhaps we expect too much of mere mortals tempted by Epstein's siren song of money and access. But what of elites who knew exactly who he was? These were no hapless souls but seasoned titans of industry, politics and royalty. They had no illusions about Epstein's vileness yet embraced it anyway, drawn to his vulgar club of corruption, happy to fly Lolita Airlines taking them to his island retreat.
Through continued association, they became complicit in unforgivable sins. And some went further still, actively participating in the unthinkable exploitation of innocents. There are over a thousand names in Epstein's infamous client list. For this privileged cabal who willfully tainted their hands, there can be no forgiveness. They are the rotten pillars upholding Epstein's house of horrors. Their sins of greed, lust and deception cry out for accountability. Of all in Epstein's circle, their betrayal and lack of humanity is most reprehensible.
Even with Epstein gone, the victims deserve true justice. The septic swamp of his network needs draining. All associated with Epstein, from his procurers to his high-flying contacts, should face investigation. No stone must remain unturned, no sin of complicity or omission unpunished. Every name in his depraved Rolodex must see daylight, then let's see how the scurrying cockroaches scatter when that particular rock is lifted.
While the US Virgin Islands settlement acknowledges JPMorgan's role. The rich and powerful abused their privilege for too long. Their day of reckoning must come.
Support Labour Heartlands
Help Us Sustain Ad-Free Journalism
Sorry, I Need To Put Out the Begging Bowl
Independent Journalism Needs You
Our unwavering dedication is to provide you with unbiased news, diverse perspectives, and insightful opinions. We're on a mission to ensure that those in positions of power are held accountable for their actions, but we can't do it alone. Labour Heartlands is primarily funded by me, Paul Knaggs, and by the generous contributions of readers like you. Your donations keep us going and help us uphold the principles of independent journalism. Join us in our quest for truth, transparency, and accountability – donate today and be a part of our mission!
Like everyone else, we're facing challenges, and we need your help to stay online and continue providing crucial journalism. Every contribution, no matter how small, goes a long way in helping us thrive. By becoming one of our donors, you become a vital part of our mission to uncover the truth and uphold the values of democracy.
While we maintain our independence from political affiliations, we stand united against corruption, injustice, and the erosion of free speech, truth and democracy. We believe in the power of accurate information in a democracy, and we consider facts non-negotiable.
Your support, no matter the amount, can make a significant impact. Together, we can make a difference and continue our journey toward a more informed and just society.
Thank you for supporting Labour Heartlands
Just click the donate button below