The Big Lie of Trickle-Down
For decades, the British public has been sold the myth of "trickle-down economics" – the notion that as the rich get richer, the benefits eventually flow down to everyone else. Working families were reassured not to worry about the growing chasm between haves and have-nots, and told that "a rising tide lifts all boats."
But this is a monstrous deception bordering on farce. As one expert stated, it's "nonsensical" to think further riches for the elite translate into improved fortunes for the masses. If trickle-down worked as promised, income inequality would not have reached levels last seen before the Great Depression.
Simply put, there is zero empirical evidence showing trickle-down creates more jobs, higher wages, or better conditions for ordinary people. The reality is damningly clear – as the rich grow richer, the rich grow richer, full stop. Their excess wealth is hoarded in mansions, supercars and offshore bank accounts, never reaching the real economy.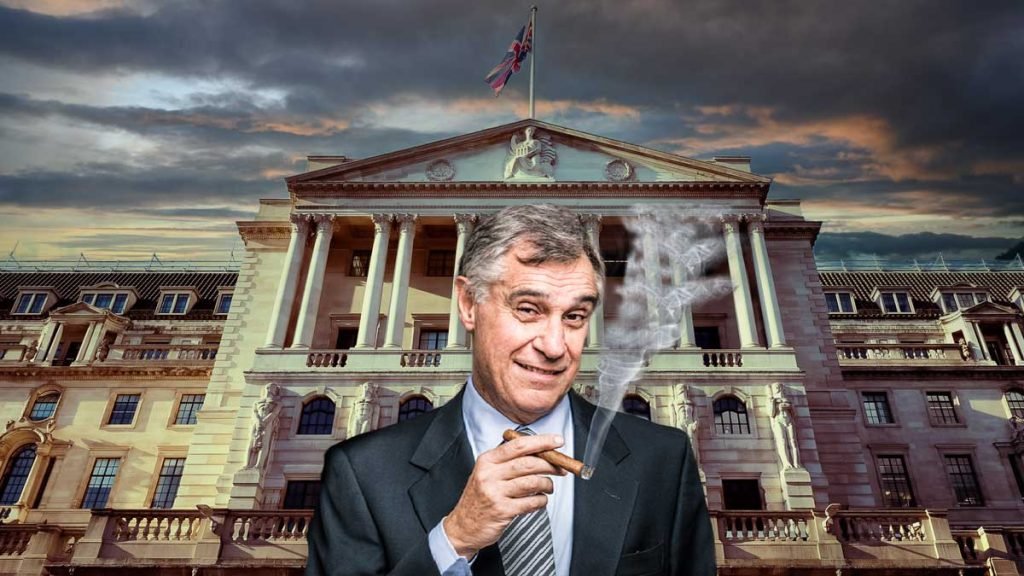 Despite all the evidence, the lie of trickle-down economics persists. Both Tories and Labour peddle this deception, treating people as gullible fools. They act as if inequality fuels growth, while ordinary folks patiently await drips of wealth from bloated banquets above.
But when working people or benefit recipients get money, it is immediately spent on necessities and flows back into economic circulation. The poor are the real distributors of wealth through their sheer productivity as workers, and their consumption which sustains demand.
It is struggling workers, poor families, those on benefits and the disabled who keep the lights on through paying their bills. Their purchases of mass-produced goods keep factories open. Their food shopping sustains supermarket profits. Their rent and mortgage payments enable banks to reap billions. While the wealthy siphon wealth upward, ordinary people power the economy from the grassroots daily.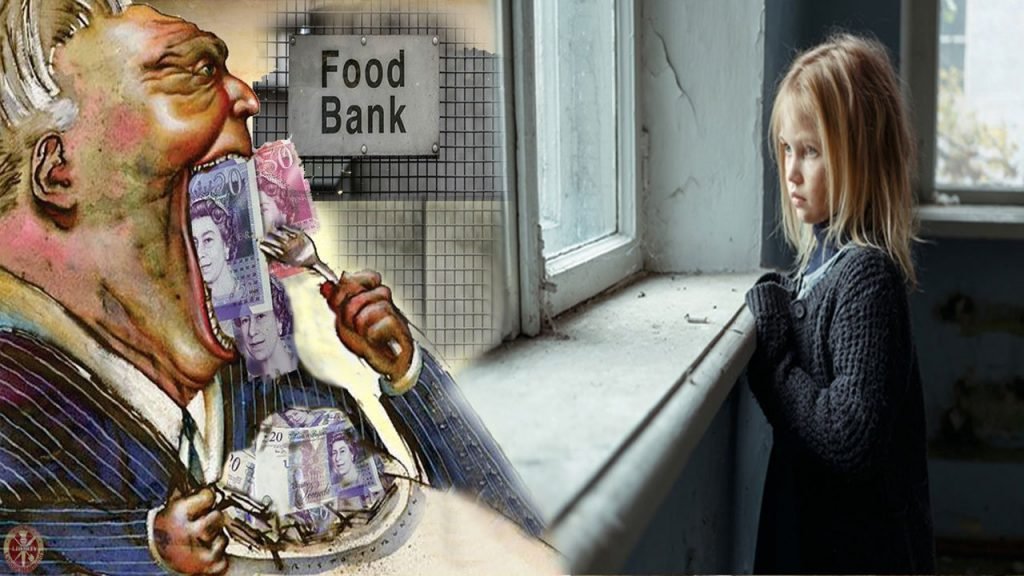 But the jig is up – the people know this cabal of crony capitalists conspires only to siphon wealth upwards. As corporations and bankers gorge, workers starve on the crumbs. The masses toil to create real value, yet get by on scraps while the elite horde vast fortunes.
The Tories have failed, they've run out of ideas and excuses. Labour looks like they are in for a shoo-in at the next general election. However, Labour plans to continue this charade, doubling down on the failed theology of neoliberalism.
Despite inevitable defeat for the flailing Tories, Starmer refuses real change, wedding Labour to free market orthodoxy. He dares invite the likes of BlackRock to exploit our economy, while forsaking nationalisation of profiteering monopolies like energy, taking it away from those that exploit the people while creating this cost of living crisis.
British businesses, start-ups and entrepreneurs hold enormous promise as they grow and prosper.

But under the Tories a lack of confidence in the UK economy is sending too many of them abroad.

Labour will strengthen our economy and get more businesses listing in Britain. pic.twitter.com/2FTin2AZpj

— Rachel Reeves (@RachelReevesMP) May 23, 2023
It's these unaccountable corporate giants that drive inflation and economic havoc, reaping record profits while consumers suffer. But Starmer spares them scrutiny, instead preserving a rigged system where global finance profits from the misery of ordinary people.
Both parties prop up this house of cards, serving the interests of their corporate overlords over citizens. Workers are left with stagnant wages and brutal austerity, while CEOs and shareholders feast. Without systemic reform, pretend opposition is meaningless – wolves in sheep's clothing, abetting the elite fleecing of the nation.
If we desire a just society, we must build an economy focused on raising the minimum standard of living rather than perpetuating obscene inequality. The poor should not need to pray for scraps from the lavish banquets of the elite. There is enough for everyone's needs, but not for a gluttonous few's endless greed.
We demand a new vision that cuts the puppet strings linking politicians to corporate power. An economy serving public good, not private greed – with vital services under democratic control, run for people, not profit. A system based on solidarity, where all can thrive free from the tyranny of monopoly capital. Britain deserves better than these twin parties of deception. The time for real change is now.
Support Labour Heartlands
Help Us Sustain Ad-Free Journalism
Sorry, I Need To Put Out the Begging Bowl
Independent Journalism Needs You
Our unwavering dedication is to provide you with unbiased news, diverse perspectives, and insightful opinions. We're on a mission to ensure that those in positions of power are held accountable for their actions, but we can't do it alone. Labour Heartlands is primarily funded by me, Paul Knaggs, and by the generous contributions of readers like you. Your donations keep us going and help us uphold the principles of independent journalism. Join us in our quest for truth, transparency, and accountability – donate today and be a part of our mission!
Like everyone else, we're facing challenges, and we need your help to stay online and continue providing crucial journalism. Every contribution, no matter how small, goes a long way in helping us thrive. By becoming one of our donors, you become a vital part of our mission to uncover the truth and uphold the values of democracy.
While we maintain our independence from political affiliations, we stand united against corruption, injustice, and the erosion of free speech, truth and democracy. We believe in the power of accurate information in a democracy, and we consider facts non-negotiable.
Your support, no matter the amount, can make a significant impact. Together, we can make a difference and continue our journey toward a more informed and just society.
Thank you for supporting Labour Heartlands
Just click the donate button below