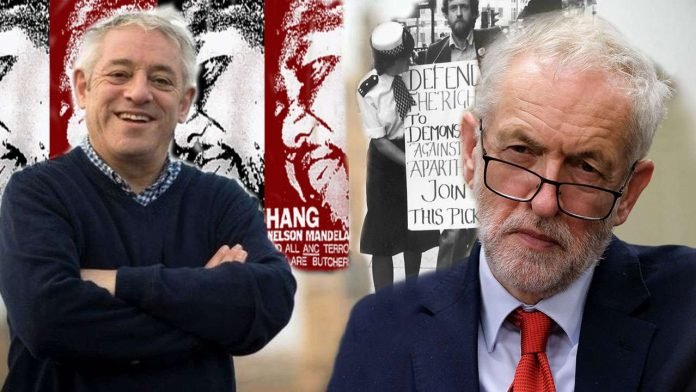 Former Commons Speaker and Tory MP joins Labour Party
Former Conservative MP and Commons Speaker John Bercow says he has switched allegiances to join the Labour Party.
Mr Bercow said he regards the Tories under Boris Johnson as "reactionary, populist, nationalistic and sometimes even xenophobic".
"I am motivated by support for equality, social justice and internationalism. That is the Labour brand," he told The Observer.
"The conclusion I have reached is that this government needs to be replaced.
"The reality is that the Labour Party is the only vehicle that can achieve that
"There is no other credible option."
Mr Bercow said he had joined Labour in recent weeks.
He served as a Tory MP for Buckingham from 1997 until he was elected Speaker in 2009, a role he held for a decade before stepping down in October 2019.
But his career was dogged by staff allegations of bullying, accusations he always denied.
He was also accused by Brexiteer MPs of being biased in favour of the Remain side of the Brexit debate.
If Starmer thinks this is a positive move or some sort of coup for the Labour Party he really does not understand the folk of the Red wall. It's not just walkers we keep out but grafters too.
Bercow was seen by many LeFT (Leave Fight Transform) voters as the block to democracy a Remainer desperately trying to pervert the people's referendum to leave the EU. For the Red wall and Labours lost Heartlands Bercow's coming to the fold is more like a confirmation of betrayal. There will be no northern votes to be had from that one!
A senior government source said: "This will surprise nobody and shows Labour is still the party of Remain."
That's some Damascene conversion, a with a long and twisted road.
How exactly did a one-time right winger, a former member of a pressure group which advocated the repatriation of immigrants, attract so much support from Labour and Liberal Democrat MPs?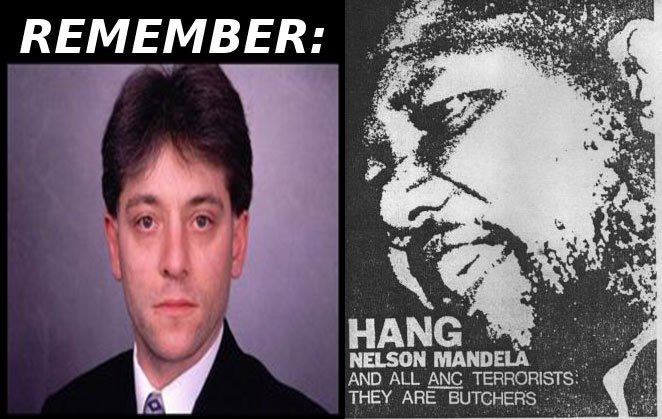 Bercow's political "journey", which has been a long and colourful one began way to the right, in fact, it began in the ultra right wing environs of the Conservative Monday Club.
The Monday Club was a pressure group set up in the early 1960s to uphold so-called traditional Tory values and fight what it saw as the reckless decolonisation of the British Empire.
But by the time Mr Bercow joined in the early 1980s, it was chiefly known for advocating the voluntary repatriation of some immigrants and its dedication to combating socialism at home and abroad.
So while his future Labour Party supporters and friends were taking part in CND marches or manning picket lines, the young Bercow was discussing with the Monday Club's retired colonels and right wing ideologues how best to stop them.
Fired up by his political heroes Margaret Thatcher and Enoch Powell, he rapidly rose to become secretary of the club's repatriation and immigration committee – an impressive achievement for a teenager.
In an interview with the New Statesman nine years ago Mr Bercow looked back on those days, saying: "Powell convinced me that it was right to fear large-scale immigration. This was 1981, the year of the inner-city riots, and my fear was that we were in a politically explosive situation.
"So I stayed with the Monday Club on the immigration and repatriation committee for 18 months, until it became clear that there were a lot of people at the meetings who were really unpleasant racists and so I left."
Bercow was actually the chair of the Monday club not just a passive member.
Leaving the Monday Club did not dampen the political ambitions of Bercow, the son of a Jewish taxi driver who grew up in Lady Thatcher's north London heartland of Finchley.
During Thatcher's time in office, members of the Federation of Conservative Students (FCS) went as far as wearing stickers declaring: "Hang Nelson Mandela" until the group was banned in 1986 by an embarrassed Tory leadership. The head of the FCS at the time, John Bercow, but has insisted he did not take part in the Mandela-baiting. As if that was the line he would not cross!
Mr Bercow insists he never took part in such activities but he would be the group's final chairman – it was disbanded in 1986 by the then Tory chairman Norman Tebbit.
While Bercow was pushing his ultra right wing propaganda Jeremy Corbyn was being arrested for campaigning against the racism of apartheid.
Jeremy Corbyn has had the whip removed on the orders of Sir Keir Starmer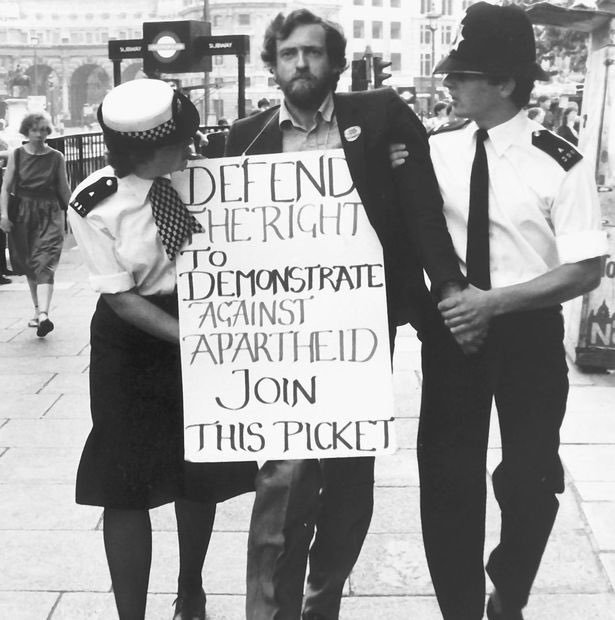 When we mention journeys, I can't help wondering how far to the Left Bercow, the last chair of the Monday club would have to travel to join the Labour Party or how short his journey was made by the parties step to the right. A Party that has ousted its former Left wing leader the man willing to be arrested fighting apartheid and the cause to free Nelson Mandela while Bercow was knocking out T-shirts to hang the very same civil rights leader.
Bercow's road to parliament.
The following year, at the age of 23, he stood as a Tory general election candidate in Motherwell and became a councillor in South London and then the youngest deputy leader of the Tory group on Lambeth council.
After another unsuccessful stab at becoming an MP in 1992, he finally landed a job in his beloved House of Commons, as a special adviser to Jonathan Aitken, then chief secretary to the Treasury.
In February 1996 he was chosen for the safe Conservative seat of Buckingham.
He already had a reputation as an effective orator – he had been running training courses in speaking for Tory MPs since the late 1980s in partnership with Julian Lewis, the future shadow cabinet member who was best man at his wedding and recently led the fight to keep MPs' addresses confidential.
Elected to Parliament in the Labour landslide year of 1997, he was initially seen as something of a Thatcherite "attack dog", and definitely a man to watch amid the demoralised and depleted Tory ranks, quickly gaining promotion to William Hague's front bench.
Opportunism
Mr Bercow irritated many Conservatives by praising Mr Blair's "outstanding statesmanship" over the Iraq war.
Jonathan Isaby, co-editor of the ConservativeHome website and an old friend of Mr Bercow's, said: "Without question, he went on a political journey that lasted the best part of a decade.
"His time in the Monday Club was brief, he was still in his teens, but when he was elected an MP in 1997 he was very much a Thatcherite rising star.
Perfect fit for Starmer's Labour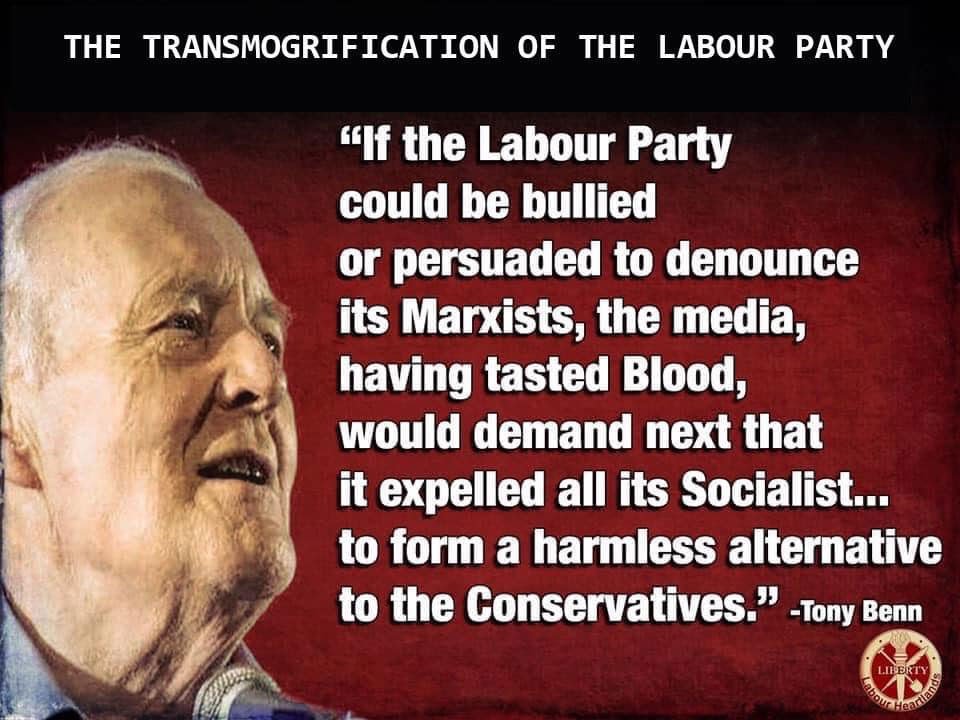 Throughout the British exit from the EU Bercow became the darling of the Remain camp, he would controversially push twist and manoeuvre the house of commons to give more scope and leeway to remain voting MPs in an attempt to undermine the democratic vote to leave the EU.
It's no wonder Starmer has accepted Bercow into the Labour Party his terrible racist background forgiven and forgotten, in fact, bets are on for Bercow to become a candidate in some safe Labor constituency in 2024, probably Islington north…
In reflection there should always be some forgiveness, after all, no one is the same person at 40 as they were at 20, however, the critic in me just can't help thinking where one can mellow and be more mature in views it's a big leap from hanging Mandela to Labour party member, wonder if being snubbed on a Lordship by the Tories had anything to do with it?
Support Labour Heartlands
Help Us Sustain Ad-Free Journalism
Sorry, I Need To Put Out the Begging Bowl
Independent Journalism Needs You
Our unwavering dedication is to provide you with unbiased news, diverse perspectives, and insightful opinions. We're on a mission to ensure that those in positions of power are held accountable for their actions, but we can't do it alone. Labour Heartlands is primarily funded by me, Paul Knaggs, and by the generous contributions of readers like you. Your donations keep us going and help us uphold the principles of independent journalism. Join us in our quest for truth, transparency, and accountability – donate today and be a part of our mission!
Like everyone else, we're facing challenges, and we need your help to stay online and continue providing crucial journalism. Every contribution, no matter how small, goes a long way in helping us thrive. By becoming one of our donors, you become a vital part of our mission to uncover the truth and uphold the values of democracy.
While we maintain our independence from political affiliations, we stand united against corruption, injustice, and the erosion of free speech, truth and democracy. We believe in the power of accurate information in a democracy, and we consider facts non-negotiable.
Your support, no matter the amount, can make a significant impact. Together, we can make a difference and continue our journey toward a more informed and just society.
Thank you for supporting Labour Heartlands
Just click the donate button below