As England and Wales' senior public prosecutor, Keir Starmer accepted more hospitality from Rupert Murdoch-owned newspapers than the rest of the British press combined, indicating his current cultivation of the Murdoch media is a long-term project.
This article first appeared in DECLASSIFIED UK, 5 JULY 2023, written by MATT KENNARD
Starmer attended Rupert Murdoch's summer party in June 2009 during his first year as head public prosecutor
He was soon treated to lunch by Sun editors Rebekah Brooks and Dominic Mohan at News International headquarters – the only paper editors he is known to have socialised with
Starmer abruptly stopped socialising with Murdoch journalists after the phone hacking scandal broke in 2011
Keir Starmer had struck up a close relationship with the Murdoch media even before he entered politics, it can be revealed.
When Starmer served as Director of Public Prosecutions (DPP) from 2008-13 he accepted hospitality from the Murdoch-owned media on ten occasions, according to his hospitality register seen by Declassified.
This included eight lunches or drinks with journalists from the Times, Sunday Times, and the Sun, alongside his attendance at Rupert Murdoch's summer party and the Times' Christmas drinks. 
As DPP, Starmer was treated to lunch by two editors of the Sun – the only newspaper editors he is known to have socialised with.
Starmer accepted hospitality on just six occasions from the rest of the British press – and attended no other media organisation's parties.
He stopped accepting – or declaring – hospitality from the media abruptly at the end of 2011, as the Leveson Inquiry began investigating media practices in the wake of the phone hacking scandal involving Murdoch's News International. 
Starmer was treated to lunch by two editors of the Sun.
Starmer's first hospitality from a media organisation was on 17 June 2009, according to his CPS records (included at the end of this article). On that evening he attended Rupert Murdoch's summer party at the Oxo Tower in central London.
Also in attendance were the Australian oligarch's children as well as Rebekah Brooks, the editor of the Sun. Starmer recorded his attendance at a "summer reception" given by the "board of News Corporation".
Now Leader of the Labour Party, Starmer caused controversy last month by attending Murdoch's party again, although it was not reported he had attended previously. 
Murdoch is an unpopular figure among most Labour members. His purchase of the Sun in 1969 is seen as a watershed moment in British media and politics, initiating a shift to the right and a tabloidisation of the country's culture.
Cultivation
But attending Murdoch's party in June 2009 was just the start of an extraordinary early cultivation of the Murdoch press by Starmer as DPP.
The month after the summer party, in July 2009, Starmer was taken to lunch by Frances Gibb – who worked for the Times newspaper – at Christopher's, an upmarket steakhouse and cocktail bar in Covent Garden.
Less than a month later, in August, Starmer went for lunch with the Sun's editor Rebekah Brooks, who he'd been at the party with two months before. Brooks was about to become chief executive of its parent company, News International. Also at the lunch – hosted at News International headquarters – was Trevor Kavanagh, the paper's associate editor.
Starmer then met with Frances Gibb again a couple of months later, in October 2009, this time for drinks at Balls Brothers, an all-day bar in the City of London. Then, the following month, he met Sun journalist John Kay for lunch at Refettorio, an Italian restaurant in the City of London.
In January 2010, Starmer was back at News International headquarters for another lunch, this time with Dominic Mohan, who had recently been made the new editor of the Sun.
Then, on 12 April 2011, he met with Frances Gibb again, before – two days later – being taken for lunch by Sean O'Neill, another journalist with the Times, at Biagio, an Italian restaurant in Mayfair. 
Times connection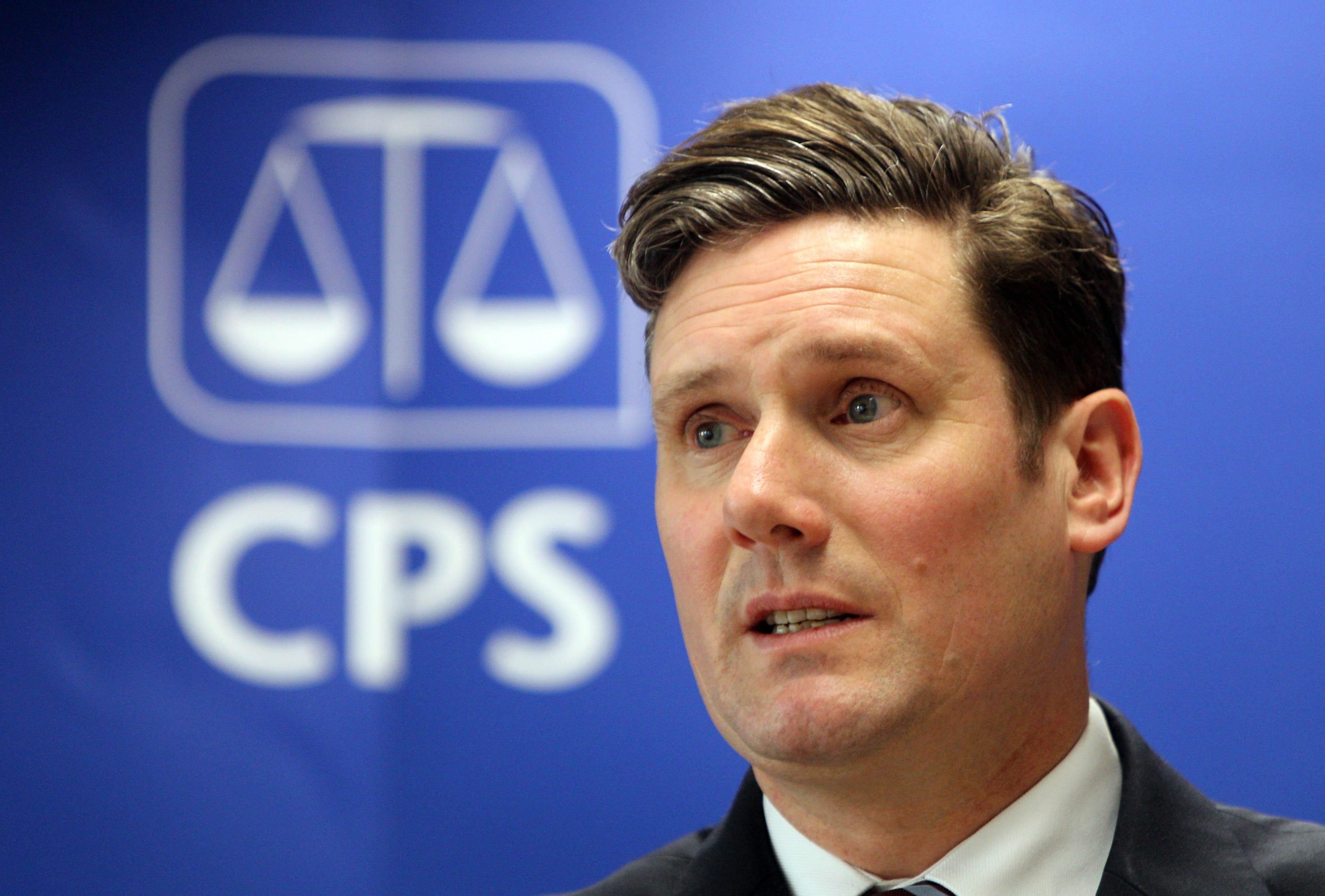 CPS HAS DESTROYED ALL RECORDS OF KEIR STARMER'S FOUR TRIPS…
Starmer became an MP in 2015 and served in the shadow cabinet of Labour leader Jeremy Corbyn.
During this period, the Times played a key role in stopping Corbyn's attempt to become prime minister, and was one of the favoured publications used by serving intelligence and military officials to leak information presenting the Labour leader as a threat to national security. 
One Times scoop on which Starmer's previous lunch partner Sean O'Neill was lead reporter came on 27 February 2016 and was titled: "How leadership is taking its toll on 'paranoid' Corbyn".
O'Neill and his co-author used anonymous briefings from shadow cabinet members to paint a picture of Corbyn not being able to handle the job. "Shadow cabinet members complain that their meetings lack structure, discipline and direction," they wrote.
One shadow cabinet member told them of Corbyn: "He just lets people talk, but it often meanders pointlessly. If there's a row it ends up in the media but more often the discussion just wanders off".
Four months after this article appeared in the Times, Starmer resigned as Corbyn's shadow immigration minister citing the "need for a much louder voice on the critical issues" and aired his "reservations" about Corbyn's leadership and the need for a change of leader.
To many people's surprise, Starmer chose the Times in which to write his first national media article after being elected Labour leader, which was behind a paywall. Starmer's old lunch partner Frances Gibb authored her own article for the paper soon after titled: "Sir Keir Starmer's charm is his 'decency'".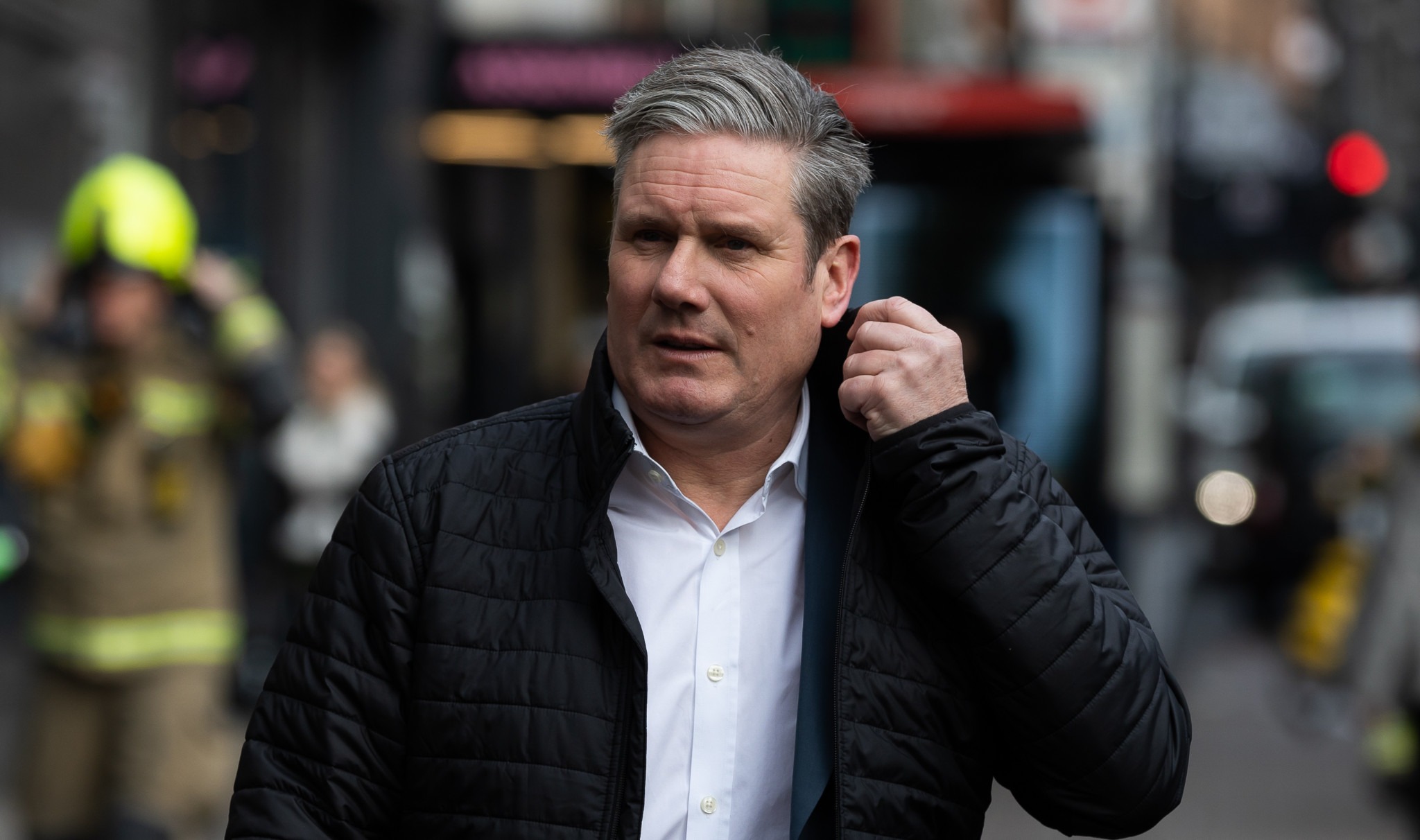 REVEALED: KEIR STARMER BILLED TAXPAYER NEARLY £250,000 FOR TRAVEL EXPENSES…
Duchess of Cornwall
Other notable hospitality accepted by Starmer as DPP included a meeting with Moshe Lador, the State Attorney of Israel, on 14 June 2011. Lador gave Starmer a book on places and history in Israel.
Four months later, Starmer blocked an attempt to arrest the Israeli opposition leader Tzipi Livni – during a visit she made to Britain – for alleged war crimes in Gaza.
On 5 February 2013, Starmer was treated to lunch by Camilla Parker Bowles, then Duchess of Cornwall and now Queen. The location was not specified.
Declassified has previously reported that Starmer, while DPP, attended the leaving drinks for MI5 chief Jonathan Evans, after clearing his agency over its role in CIA torture the previous year.
The former head of MI6, John Scarlett, became a director of the Times in 2010, the year after he left the Secret Intelligence Service. Before resigning last year, his fellow directors included James Murdoch, Rupert's son, and Rebekah Brooks.
Keir Starmer did not respond to a request for comment.
---
https://declassifieduk.org/wp-content/plugins/pdf-viewer-block/inc/pdfjs/web/viewer.html?file=https://declassifieduk.org/wp-content/uploads/2023/07/PDF_compressed.pdf
ABOUT THE AUTHOR
Matt Kennard is chief investigator at Declassified UK. He was a fellow and then director at the Centre for Investigative Journalism in London. Follow him on Twitter @kennardmatt VIEW MORE ARTICLES
Support Labour Heartlands
Help Us Sustain Ad-Free Journalism
Welcome to the Heartlands of Independent Journalism
At Labour Heartlands, we are committed to delivering independent news, views, and opinions. Our mission is to hold those in power accountable, and we can't do it without your support. As a non-profit independent organisation, we rely on our donors to keep our journalism ad-free and impactful.
Like everyone else, we're facing challenges, and we need your help to stay online and continue providing crucial journalism. Every contribution, no matter how small, goes a long way in helping us thrive. By becoming one of our donors, you become a vital part of our mission to uncover the truth and uphold the values of democracy.
While we maintain our independence from political affiliations, we stand united against corruption, injustice, and the erosion of free speech, truth and democracy. We believe in the power of accurate information in a democracy, and we consider facts non-negotiable.
Your support, no matter the amount, can make a significant impact. Together, we can make a difference and continue our journey toward a more informed and just society.
Thank you for supporting Labour Heartlands
Just click the donate button below