The WikiLeaks founder, Julian Assange, has lost a high court battle to prevent the US government from expanding the grounds for its appeal against an earlier refusal to allow his extradition to face charges of espionage and hacking government computers.
A judge has now ruled the US government can be given more grounds to appeal against that decision.
On Wednesday, judges said the weight given to a misleading report from Assange's psychiatric expert that was submitted at the original hearing in January could form part of Washington's full appeal in October.
Sitting in London, Lord Justice Holroyde said he believed it was arguable that Judge Vanessa Baraitser had attached too much weight to the evidence of Prof Michael Kopelman when deciding not to allow the US's appeal.
The expert had told the court he believed Assange would take his own life if extradited. But he did not include in his report the fact that Assange had fathered two children with his partner while holed up in the Ecuadorian embassy in London – a fact Assange later used in support of his bail application.
US prosecutors want to put the Wikileaks founder on trial for hacking and disclosing classified information.
That includes the identities of informants who were helping intelligence agencies in Afghanistan, Iraq and elsewhere, in thousands of classified documents published in 2010 and 2011.
These documents showed US troops in a less than glorified action. The most damning was a classified U.S. military video showing a 2007 attack by Apache helicopters that killed a dozen people in Baghdad, including two Reuters news staff, was released by Wikileaks a group that promotes leaking to fight government and corporate corruption.
The helicopter gunsight video, with an audio track of conversation between the fliers, made public for the first time a stark view of one bloody incident in the seven-year war in Iraq.
The footage of the July 2007 attack was made public in a move that angered the Pentagon, it had drawn up a report identifying the whistleblower website as a threat to national security. The US defence department was embarrassed when that confidential report appeared on the Wikileaks site alongside a slew of other military documents.
The release of the video from Baghdad also comes shortly after the US military admitted that its special forces attempted to cover up the killings of three Afghan women in a raid in February by digging the bullets out of their bodies.
The video of the Baghdad attacks was recorded on one of two Apache helicopters hunting for insurgents on 12 July 2007. Among the dead were a 22-year-old Reuters photographer, Namir Noor-Eldeen, and his driver, Saeed Chmagh, 40.
The Pentagon blocked an attempt by Reuters to obtain the video through a freedom of information request. Wikileaks director Julian Assange said his organisation had to break through encryption by the military to view it.
In the recording, the helicopter crews can be heard discussing the scene on the street below. One American claims to have spotted six people with AK-47s and one with a rocket-propelled grenade. It is unclear if some of the men are armed but Noor-Eldeen can be seen with a camera. Chmagh is talking on his mobile phone.
One of the helicopter crew is then heard saying that one of the group is shooting. But the video shows there is no shooting or even pointing of weapons. The men are standing around, apparently unperturbed.
The lead helicopter, using the moniker Crazyhorse, opens fire. "Hahaha. I hit 'em," shouts one of the American crew. Another responds a little later: "Oh yeah, look at those dead bastards."
One of the men on the ground, believed to be Chmagh, is seen wounded and trying to crawl to safety. One of the helicopter crew is heard wishing for the man to reach for a gun, even though there is none visible nearby, so he has the pretext for opening fire: "All you gotta do is pick up a weapon." A van draws up next to the wounded man and Iraqis climb out. They are unarmed and start to carry the victim to the vehicle in what would appear to be an attempt to get him to hospital. One of the helicopters opens fire with armour-piercing shells. "Look at that. Right through the windshield," says one of the crew. Another responds with a laugh.
Sitting behind the windscreen were two children who were wounded.
After ground forces arrive and the children are discovered, the American air crew blame the Iraqis. "Well it's their fault for bringing kids in to a battle," says one. "That's right," says another.
Initially, the US military said that all the dead were insurgents. Then it claimed the helicopters reacted to an active firefight. Assange said that the video demonstrated that neither claim was true.
"Why would anyone be so relaxed with two Apaches if someone was carrying an RPG and that person was an enemy of the United States?" he said. "The behaviour of the pilots is like a computer game. When Saeed is crawling, clearly unable to do anything, their response is: come on buddy, we want to kill you, just pick up a weapon … It appears to be a desire to get a higher score, or a higher number of kills."
A Remarkable Silence: Media blackout after key witness against Assange admits lying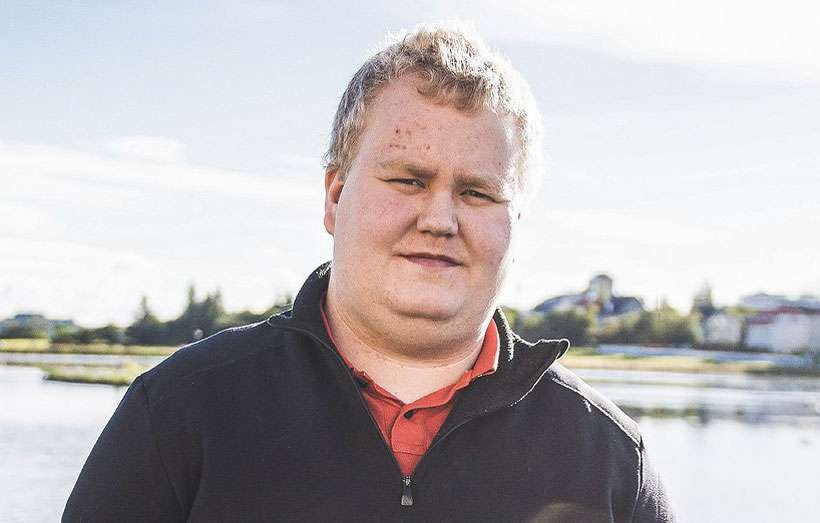 A major witness in the U.S. case against Julian Assange has just admitted fabricat­ing key accusati­ons in the indictment against the Wikileaks founder. These dramatic revelations emerged in an extensive article published on 26 June in Stundin, an Icelandic newspaper. The paper interviewed the witness, Sigurdur Ingi Thordarson, a former WikiLeaks volunteer, who admitted that he had made false allegations against Assange after being recruited by U.S. authorities. Thordarson, who has several convictions for sexual abuse of minors and financial fraud, began working with the U.S. Department of Justice and the FBI after receiving a promise of immunity from prosecution. He even admitted to continuing his crime spree while working with the U.S. authorities.
Last summer, U.S. officials had presented an updated version of their indictment against Assange to Magistrate Court Judge Vanessa Baraitser at the Old Bailey in London. Key to this update was the assertion that Assange had instructed Thordarson to commit computer intrusions or hacking in Iceland.
As the Stundin article reported:
The aim of this addition to the indictment was apparently to shore up and support the conspiracy charge against Assange in relation to his interactions with Chelsea Manning. Those occurred around the same time he resided in Iceland and the authors of the indictment felt they could strengthen their case by alleging he was involved in illegal activity there as well. This activity was said to include attempts to hack into the computers of members of [the Icelandic] parliament and record their conversations.
In fact, Thordarson now admits to Stundin that Assange never asked him to hack or access phone recordings of MPs.
Judge Baraitser's ruling on 4 January, 2021 was against extradition to the US. But she did so purely on humanitarian grounds concerning Assange's health, suicide risk and the extreme conditions he would face in confinement in U.S. prisons.
There can be no question this is a politically motivated attack on Assange and indirectly press freedom this is revenge in its most versus form, state attacking the messenger.
Support Labour Heartlands
Help Us Sustain Ad-Free Journalism
Sorry, I Need To Put Out the Begging Bowl
Independent Journalism Needs You
Our unwavering dedication is to provide you with unbiased news, diverse perspectives, and insightful opinions. We're on a mission to ensure that those in positions of power are held accountable for their actions, but we can't do it alone. Labour Heartlands is primarily funded by me, Paul Knaggs, and by the generous contributions of readers like you. Your donations keep us going and help us uphold the principles of independent journalism. Join us in our quest for truth, transparency, and accountability – donate today and be a part of our mission!
Like everyone else, we're facing challenges, and we need your help to stay online and continue providing crucial journalism. Every contribution, no matter how small, goes a long way in helping us thrive. By becoming one of our donors, you become a vital part of our mission to uncover the truth and uphold the values of democracy.
While we maintain our independence from political affiliations, we stand united against corruption, injustice, and the erosion of free speech, truth and democracy. We believe in the power of accurate information in a democracy, and we consider facts non-negotiable.
Your support, no matter the amount, can make a significant impact. Together, we can make a difference and continue our journey toward a more informed and just society.
Thank you for supporting Labour Heartlands
Just click the donate button below