Jared O'Mara: Former Labour MP who tried to claim £52,000 of taxpayers' money to help fund a cocaine habit has been jailed for four years.
The disgraced MP was accused of trying to claim up to tens of thousands of pounds in taxpayers' money to fund an "extravagant lifestyle – drink, cigarettes and, above all, cocaine".
Jared O'Mara sent fake invoices to the Independent Parliamentary Standards Authority (IPSA), the body which regulates MPs' business costs and pay.
He was thousands of pounds in debt to a drug dealer, his trial heard.
O'Mara, who quit the Labour party about a year after being elected as Sheffield Hallam MP, was convicted of six counts of fraud.
Gareth Arnold, who submitted invoices to IPSA on behalf of O'Mara, was given a 15-month jail term suspended for two years.
The 41-year-old was convicted of trying to claim up to tens of thousands of pounds in taxpayers' money to fund an "extravagant lifestyle – drink, cigarettes and, above all, cocaine".
Prosecutors said the total value of the fraud was about £52,000.
The court heard fake invoices worth £24,000 were rejected by IPSA and a false £28,000 contract of employment submitted by O'Mara meant the total value of the fraud was £52,000.
O'Mara was elected to Parliament for Labour in June 2017, unseating former deputy Prime Minister Nick Clegg.
He quit the party the following year and became an independent after he was suspended by the party over comments he had posted online before becoming an MP.
Judge Tom Bayliss KC said O'Mara "abused [his] position as a member of parliament to commit these multiple frauds".
He said that while O'Mara was "without doubt suffering from autism", this did not reduce his culpability, nor his ability to work as an MP.
"You knew perfectly what you were doing with this fraud, you were behaving perfectly rationally, if dishonestly, and you were using your autism diagnosis to extract money from Ipsa to fund your cocaine and alcohol-driven lifestyle," he said.
"It was deliberate, it was cynical and it was dishonest."
He said O'Mara's apology to his constituents for not resigning in 2017 was "entirely disingenuous" and he had "shown not the slightest degree of remorse in respect of that".
"You must have realised early on that you were wholly unsuited to the role [of MP], but you carried on regardless, you brazened it out, drawing a salary but doing little or no parliamentary work," he said.
Leeds Crown Court was told he made four claims for a total of £19,400 from a "fictitious" organisation – Confident About Autism South Yorkshire – which jurors were told referred to his friend John Woodliff.
O'Mara was also found to have submitted a false contract of employment for Woodliff, pretending he worked as a constituency support officer.
Woodliff was cleared by the jury of having any role in the fraud.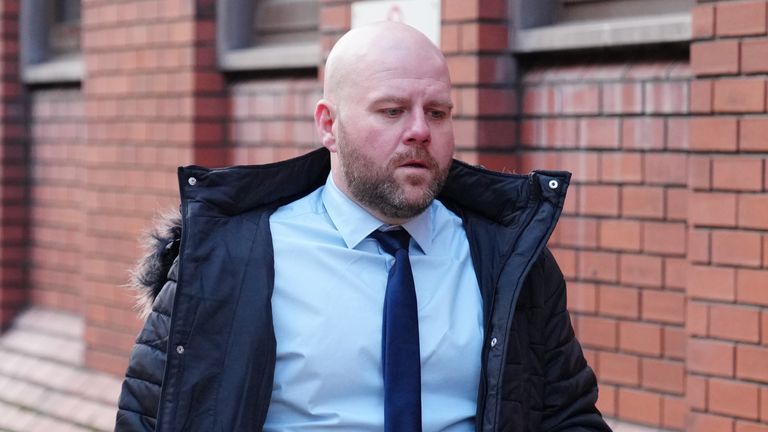 'An inadequate individual'
O'Mara claimed he was in "poor mental health" at the time and was abusing cocaine, a class A drug, in "prodigious quantities".
Mark Kelly KC, defending O'Mara, said he was "an inadequate individual to cope with the stresses and strains of public life" and "resorted to taking drugs, alcohol and distancing himself in many respects from those that were around him".
Co-defendant Gareth Arnold was found guilty of three out of six fraud charges, and a third defendant, John Woodliff, was found not guilty of one offence of fraud.
Arnold, 30, was handed a suspended sentence.
Support Labour Heartlands
PLEASE HELP US KEEP GOING AD-FREE
HELP US GROW.
This is a "Pay as You Feel" website.
This blog has no source of state, corporate or institutional finance whatsoever. It runs entirely on voluntary subscriptions from its readers – many of whom do not necessarily agree with every article, but welcome the alternative voice, insider information and debate.
You can have access to all of our online work for free. However if you want to support what we do, you could make a small donation to help us keep writing and staying ad-free. The choice is entirely yours.