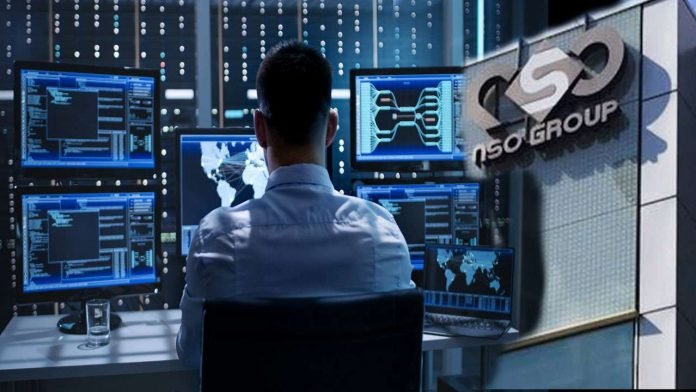 Spyware used to target journalists and activists around the world, reports indicate
The investigation drew connections to murdered journalists.
Military-grade spyware was used to hack the smartphones of dozens of journalists and activists, according to an investigation conducted and reported by 17 media organizations.
The Pegasus spyware was created and leased by the NSO Group, an Israeli firm. It is designed to be used to track terrorists by military, intelligence agencies and law enforcement officials. However, the list of countries with large numbers of hacking targets suggests the extremely sophisticated spyware may well have been provided to some leaders with problematic human-rights records seeking to persecute enemies, such as the EU's Viktor Orban of Hungary.
Rights activists, journalists and lawyers around the world have been targeted with phone malware sold to authoritarian governments by an Israeli surveillance firm, media reports say.
They are on a list of up to 50,000 phone numbers of people believed to be of interest to clients of the company, NSO, leaked to major news outlets.
It is not clear where the list came from – or whose phones had actually been hacked.
Earlier this month a Tel Aviv District Court today rejected an attempt, supported by Amnesty International, which sought to force Israel's Ministry of Defence (MOD) to revoke the security export license of spyware company NSO Group.
Danna Ingleton, acting Co-Director of Amnesty Tech, said:
"Today's disgraceful ruling is a cruel blow to people put at risk around the world by NSO Group selling its products to notorious human rights abusers. At a moment when NSO and the Israeli MOD should be held accountable for their practices, it is appalling that the court has failed to do so.
"NSO Group continues to profit from human rights abuses with impunity. The ruling of the court flies in the face of the mountains of evidence of NSO Group's spyware being used to target human rights defenders from Saudi Arabia to Mexico, including the basis of this case – the targeting of one of our own Amnesty employees. We will continue to do all we can to stop NSO Group's spyware being used to commit human rights abuses.
"Until there is transparency around NSO's business practices and guarantees that the Israeli MoD process of granting export licenses is set according to international standards and practices, the company's products will continue to aid in the persecution of activists and the repression of human rights."
NSO denies any wrongdoing.
NSO says the software is intended for use against criminals and terrorists and is made available only to military, law enforcement and intelligence agencies from countries with good human rights records.
In a statement, it said the original investigation which led to the reports, by Paris-based NGO Forbidden Stories and the human rights group Amnesty International, was "full of wrong assumptions and uncorroborated theories".
Some 180 journalists are said to be on the list, from organisations such as Agence France-Presse, CNN, the New York Times, Al Jazeera and many other news outlets.
Among those targeted for hacking were two women connected to murdered Saudi journalist Jamal Khashoggi and Cecilio Pineda Birto, a Mexican journalist who was slain in 2017. The phone numbers on the devices targeted for hacking included hundreds of world leaders, business executives, activists and other journalists. Thousands of other numbers were not immediately identified, with the largest number of those being for Mexican phones.
The investigation involved Forbidden Stories, a Paris-based journalism nonprofit, and Amnesty International. The media partners on the project include The Washington Post, PBS Frontline, the Guardian in England, Le Monde in France, Haaretz in Israel and others.
NSO, in responses printed by The Washington Post, rejected the conclusions of the investigation. "Your sources have supplied you with information that has no factual basis, as evidenced by the lack of supporting documentation for many of the claims," it claimed.
Support Labour Heartlands
PLEASE HELP US KEEP GOING AD-FREE
HELP US GROW.
This is a "Pay as You Feel" website.
This blog has no source of state, corporate or institutional finance whatsoever. It runs entirely on voluntary subscriptions from its readers – many of whom do not necessarily agree with every article, but welcome the alternative voice, insider information and debate.
You can have access to all of our online work for free. However if you want to support what we do, you could make a small donation to help us keep writing and staying ad-free. The choice is entirely yours.