The High Court in London has today ruled the British government's plan to send asylum seekers to Rwanda is legal.
London's High Court said Britain's plan to send asylum seekers to Rwanda is legal. A planned deportation flight in June was blocked by the European Court of Human Rights (ECHR).
The UK planned to send thousands of migrants who arrived in the country by crossing the channel to Rwanda, which is about 6,400 kilometres (3,977 miles) away from its shores.
This came after the UK struck a deal with Kigali in April, aiming to send tens of thousands of migrants arriving on its shores to Rwanda. At this point no deportations have taken place because of legal challenges — and this may remain the case should there be further appeals.
However, the court also ruled that the government failed to consider the circumstances of the individuals it tried to deport, leaving the plan open to legal challenges.
The judge said:
"In those circumstances, the relocation of asylum seekers to Rwanda is consistent with the Refugee Convention and with the statutory and other legal obligations on the government, including the obligation imposed by the Human Rights Act 1998."
Britain has paid Rwanda 120 million pounds ($146 million; €138 million) under the deal, but no one has yet been sent to the country.
The ruling came in response to lawsuits filed by several asylum seekers, aid groups and a border officials' union.
Prime minister Rishi Sunak has announced plans to clamp down on illegal immigration. His administration wants to restart the flights to Rwanda, despite opposition from other political parties, as well as international bodies like the UN. 
The government's victory on Monday does not mean that flights can take off straight away because there may be a further appeal in the British courts. The ECHR injunction imposed during the summer prevents any immediate deportations until the conclusion of legal action in the United Kingdom.
All this comes at a time when illegal crossings of the English Channel have reached record levels, and Prime Minister Rishi Sunak has staked his political credibility on stopping the arrivals in small boats.
Britain's ruling Conservative Party has made a priority of the Brexit promises of tackling immigration and control of the country's borders.
Sunak has said he wants to restart flights to Rwanda, despite opposition from politicians across all main parties, as well as the United Nations.
The prime minister is under growing pressure from his own members of parliament and the public, with figures showing around 45,000 people have arrived in small vessels on English shores this year, compared to 28,526 in 2021.
Although the government's move is declared legal, there could be further appeals in Britain's courts. The ECHR injunction prevents immediate deportations until legal action is concluded.
The asylum seekers' lawyers said the government's policy does not comply with human rights conventions. They also said Rwanda does not have the capacity to deal with the migrants, and some of them could be returned to the countries they came from, such as Syria, Sudan and Iraq.
Albanians are attracting increasing attention this year, following an increase in the numbers of Albanian citizens crossing the English Channel in small boats, many of whom claim asylum.
In the 12 months to September 2022, 85% of Albanians who arrived by small boats – 7,219 people – submitted asylum applications.
Only 50 of them (0.7%) have received an initial decision on their application and none of them were granted refugee status or another type of leave to remain.
In general, 53% of claims by Albanians are accepted. Most are by women and children.
The National Crime Agency (NCA) has said some Albanian migrants falsely claim to be victims of trafficking, using standard letters to apply for help. Albanians are the most commonly referred nationality for trafficking support in the UK.
Other Albanian migrants simply disappear and work illegally in the UK, before returning home, according to Mr O'Mahoney.
Albanians can apply to enter the UK with a visa for tourism, business or study.
In the first nine months of 2022, the UK received 24,102 visa applications from Albanian citizens and granted 16,084 of them, according to Home Office figures – only 325 of them were work visas.
The government says the move will deter migrants from crossing over to the UK for refuge. The policy is based on Australia's program of sending migrants to Papua New Guinea and Nauru.
Four migrants, including a teenager, died attempting the crossing last week. In November 2021, 27 migrants perished when their small boat capsized trying to make the journey.
The UK and France have vowed to intensify a drive to stop the dangerous journeys, with only limited success.
Migration is a world issue that needs grown-ups at the table.
In contrast, on 18th March 2016, EU member states began closing their borders to prevent people from reaching their territory irregularly. Yet as the number of new arrivals in frontline EU states such as Greece increased, the EU began to put greater pressure on Turkey to curb departures from its own coastline.
On March 18th 2016, the EU-Turkey statement was announced, and it was implemented two days later. It was supposed to be a 'temporary measure' intended to stop irregular migration to Europe.
In exchange, Turkey would receive €6 billion to improve the humanitarian situation faced by refugees in the country, and Turkish nationals would be granted visa-free travel to Europe. 
Around the world, legislation is being sought that would allow safe passage for refugees while preventing people smugglers and economic migrants from abusing the system.
Meanwhile, Italy, Greece, Cyprus and Malta have complained they were forced to bear the brunt of migrants crossing the Mediterranean and called for changes in European Union policy.
The four southern European states said in a joint statement that responsibility should be shared more widely across the bloc when it comes to sheltering people rescued by charity boats.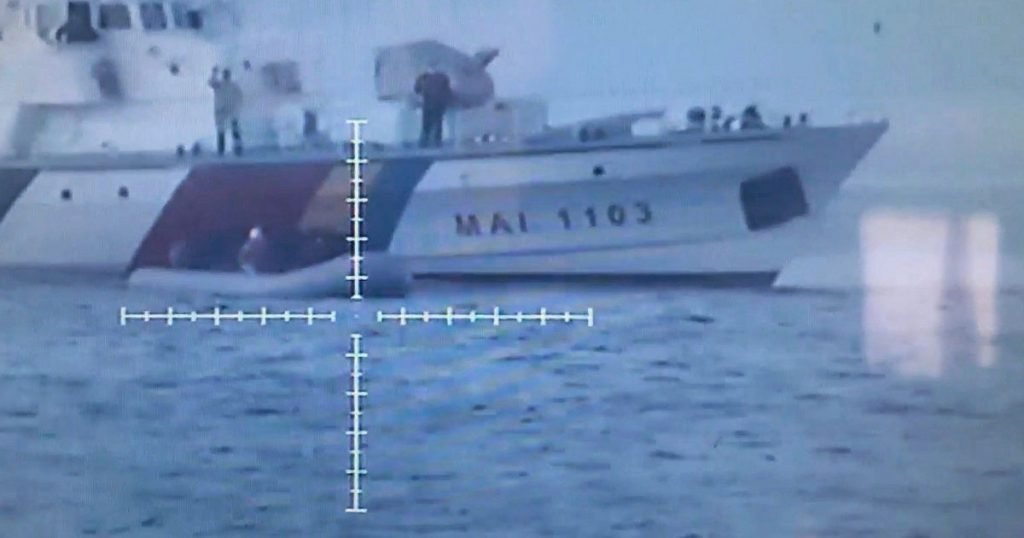 Leaked report on EU pushback shows thousands of migrants drowned
EU border agency Frontex covered up illegal migrant pushbacks, says the report.
Frontex coordinates search-and-rescue and border interception operations on behalf of the 27 EU countries, however, a leaked report has shown senior staff at EU border agency Frontex were involved in covering up the illegal pushbacks of migrants from Greece to Turkey in violation of their "fundamental rights", a report has concluded.
The report — from OLAF, the EU's anti-fraud watchdog — said top managers committed "serious misconduct and other irregularities" in covering up pushback incidents, not investigating them or handling them correctly. Names within the report were redacted.
"In doing so, they hindered the capacity of Frontex to fully comply with its responsibilities, namely ensuring the protection and promotion of fundamental rights," the report read.
DER SPIEGEL has already revealed most of these transgressions in joint research conducted together with Lighthouse Reports. With its report, however, OLAF, an EU authority, is now officially establishing the breaches of law and misconduct, documenting some pretty shocking details along the way.
Investigators have taken 129 pages to document the involvement of Frontex, the EU's border agency, in the illegal activities of the Greek Coast Guard. Border guards systematically dump asylum-seekers adrift at sea in the Aegean – either in rickety boats or on inflatable life rafts. The investigators reviewed private emails and WhatsApp messages from Fabrice Leggeri, the former head of Frontex, and his team. They interviewed witnesses and seized documents and videos.
OLAF investigators poured over information from open sources and media reports, sought documents from Frontex and the European Commission and interviewed 20 witnesses to investigate accusations of possible involvement or covering up of illegal pushbacks and accusations of misconduct or irregularities.
Pressure on European Commission Grows
The Olaf report also raises questions about the European Commission, which each year transfers millions of euros to Athens. The money is earmarked to help the Greeks manage migration according to EU law – not for abandoning people in life rafts without motors on the open sea.
Numerous media outlets revealed the illegal practice of pushbacks of refugees at Europe's external borders to the public many months ago, but the Greek government has nonetheless dismissed the reports as "fake news."
At the same time, the OLAF report shows how Frontex, the European border agency, has been complicit in these egregious human rights violations.
The @EUAntiFraud report on @Frontex was shocking, but contained little new. We know the border agency has time & time again broken international law. The question now is, what is the @EU_Commission doing about it? Pretending it's all about 'a few bad eggs'?

Not good enough. pic.twitter.com/LlmPC9cfn1

— Clare Daly (@ClareDalyMEP) October 30, 2022
In repeat incidents, Frontex management withheld cases of possible human rights violations from its own fundamental rights officer.
The agency suspended its aerial surveillance to stop recording violations of the law.
It co-financed some of the Greek units that carried out the pushbacks.
According to the report, it misled the bodies that are responsible for overseeing the agency.
And although it should be clear after reading the report that the pushbacks were of a "serious nature or are likely to persist," Frontex did not terminate the joint operations as stipulated by Article 46 of the agency's regulations.
You can download the full report here.
OLAF-UntersuchungsberichtTo protect the sources, SPIEGEL and FragDenStaat have manually typed up the report, parts of which have been redacted, and are publishing it in a similar layout.
PDF — kB
Some experts, including lawyer Laura Salzano, argue that the European Union should release the report publicly – in part so that victims of the pushbacks can use the findings in court. And it is quite possible that will happen soon. Lawyers with the NGO front-LEX have already filed a complaint with the European Court of Justice based on the report's findings.
"We are looking at 43,000 toddlers, women and men who were kidnapped by European agents from safety in EU territory.
35,000 abandoned at sea to drowned by Frontex and Greece in 2.5 years, with the full support of the commission and all member states," said Omer Shatz and Iftach Cohen from Front-Lex, who is taking the agency to court in response to the allegations and report.
In recent years, Frontex's annual budget has grown from an initial 6 million euros to 754 million euros. Budget discussions are currently taking place in closed meetings to determine how many millions more the agency will receive in 2023.
It is clear to most people that people from third-world countries affected by global warming, famine, war and adverse poverty will and do seek better, safer lives, for themselves and their families. Even though the streets of European countries may not glitter with gold, they certainly in most cases do not run with blood. No one can blame others who only seek better lives, however, at this stage, it would seem common sense that world leaders should come together to discuss the practical ways they can create new fairer better solutions that would not only stop people from dying in their desire for safety and betterment but in some cases, as discovered in the leaked EU report stop people from forcefully pushing back other people back where they are left to drown.
There is a dire need for some very serious discussions on migration by all politicians around the world not just here in the UK.
Support Labour Heartlands
PLEASE HELP US KEEP GOING AD-FREE
This is a "Pay as You Feel" website.
Hey there! Thanks for stopping by. If you've enjoyed reading the articles on Labour Heartlands so far, We would be incredibly grateful if you could consider making a small donation. Labour Heathlands is not your typical news outlet. We are not here to simply regurgitate the daily news cycle, that's for the rest of them. Our focus is on delving deeper, uncovering the untold stories and shedding light on the issues that the mainstream media chooses to ignore.
Our unwavering commitment to journalistic integrity means that we are not influenced by any external forces. We are not beholden to PR companies, advertisers or press barons, and we refuse to let anyone dictate what we report on. Our editorial independence is sacrosanct, and our only allegiance is to the truth.
While we do not align ourselves with any particular political party, we stand firmly against corruption, injustice and the erosion of truth and the rule of law. We believe that accurate information is the lifeblood of a democracy and that facts are not up for debate.
Once again, thank you for your support – We truly couldn't do this without you!
PLEASE HELP US KEEP GOING AD-FREE