There have been several claims over the last 5 years by multiple sources that Boris Johnson is a security risk.
Has Boris Johnson's association with numerous Russian oligarchs along with the son of a former KGB agent made him a security risk?
As far back as 2016, there were accusations of the then Mayor of London Boris Johnson being a security risk, stemming from his lifestyle and associations with Russian oligarchs.
In October 2016, Boris Johnson, then the recently-appointed foreign secretary, left Whitehall behind to fly to Italy for a private weekend break. He was invited to the luxurious Umbrian villa of his wealthy friend, Evgeny Alexandrovich Lebedev, Baron Lebedev is a Russian-British businessman, who owns Lebedev Holdings Ltd, which owns the Evening Standard, The Independent and the TV channel London Live. It was not the first time Boris had been to the secluded Palazzo Terranova in the hills near Perugia.
During his stint as London's mayor, Boris had been to the 17th-century villa four times as Lebedev's guest, using his friend's private jet to fly there and back to London. His former wife, Marina Wheeler, sometimes accompanied him.
In October 2012, then London mayor accepted two nights' accommodation at Terranova and two return flights from Farnborough on Lebedev's private jet. In 2013 he visited again, this time flying from Luton. In 2014 and 2015 he returned to the Umbrian villa again. Johnson has also stayed overnight at Lebedev's lavish country retreat on the Hampton Court estate, Stud House.
Boris's host, the son of a wealthy Russian oligarch and former KGB agent, was regarded as a ringmaster of lavish, "outrageous" gatherings which attract the elite of Britain's stage, screen, and politics. Some of those who have experienced what one guest called Lebedev's "full Italian experience" "nothing is off the menu from the moment you are greeted to the moment you leave. A quiet English country house retreat it is not."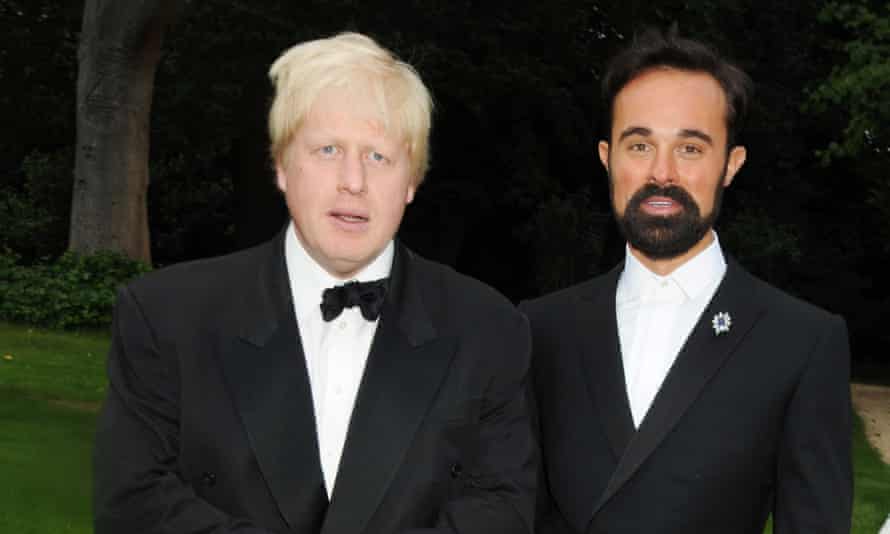 What goes on at those parties so alarmed officials inside the Italian intelligence agency that an anonymous secret report was passed to the Italian Parliament's oversight committee, calling them 'red-light' and raising the question whether old man Lebedev had indeed hung up his KGB boots.
There is no such thing as a former KGB man.

— Vladimir Putin
The report was brought to light in a book, Oligarchi, by the La Stampa journalists Jacopo Iacoboni and Gianluca Paolucci. Iacoboni has previously clashed with the Russian regime, reporting security concerns about a Russian army chemical warfare unit helping Italy's Lombardy region during the start of its COVID crisis.
General Igor Konashenkov of the Russian Ministry of Defence allegedly threatened the journalist that: "Qui fodit foveam, incidet in eam (he who digs a pit will fall into it)".
The report sets out Alexander Lebedev's career, his time working as a Russian spy for the KGB in London from 1988 for four years. Strikingly, it casts doubt on whether Lebedev senior has ever fully broken with the Russian secret state.
The report's unknown author writes that his resignation from the KGB was considered by many to be "not quite clear", claiming that he continued to participate in the annual KGB meetings at the Kremlin.
It was troubling, too, for those worried that Boris Johnson may pose a security threat to the office of the Prime Minister a second allegation in the report – that Alexander Lebedev's name was apparently linked to "espionage and interference" operations.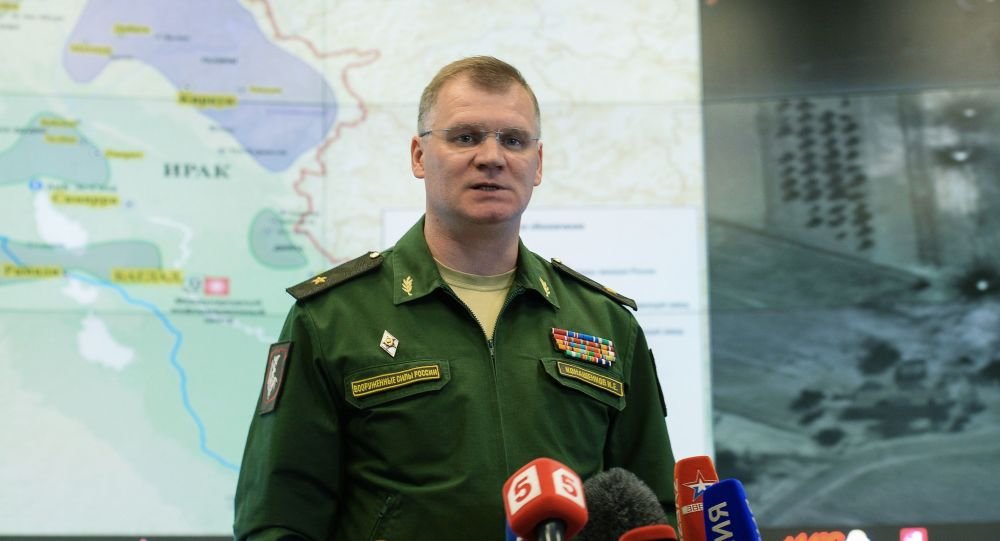 Concerns were also raised by ITN's political editor, Robert Peston, described the Lebedev-Johnson friendship in his book, WTF? Peston wrote: "Some would argue it is unsettling that Johnson, as mayor of London and then foreign secretary thought it appropriate to take hospitality from a Russian-born media mogul, whose oligarch father's relationship with President Putin and the Kremlin is much debated, and is certainly opaque."
In 2019 The Sunday Times also carried a story claiming the former foreign secretary had been branded "a security risk by a senior cabinet minister who was close to Theresa May, but is backing Hunt for the leadership." In the front page story on Johnson, the Sunday Times quoted the cabinet minister in conversation with another unnamed cabinet minister: "There will be things in his private life that we don't know about … there's the danger that people leak what they have over him or blackmail him with it."
Shortly after Johnson was promoted to foreign secretary by Theresa May in July 2016, Sky's political editor, Adam Boulton, also writing in the Sunday Times, said that responsibility for MI6 had been "quietly shifted [from Boris Johnson] to the prime minister and the National Security Council.".
Jeremy Hunt, Johnson's leadership rival became Foreign Secretary, the Foreign and Commonwealth Office confirmed to that Hunt had "oversight" of both MI6 and GCHQ (part of the UK's intelligence network responsible for signals intelligence and information).
So had MI6 oversight, as Boulton claimed, been quietly removed from Boris? The FCO did not challenge the central claim made by Boulton that Downing Street had intervened and altered Boris's security access. Their response to openDemocracy was simply: "The Foreign Secretary has oversight of SIS [MI6]" and that "no change was made to these arrangements in 2016."
Lebedev's Evening Standard newspaper, London's only freesheet distributed daily across the capital in the afternoon, and its then editor, George Osborne, openly backed Boris in the race for Number 10, stating: "Mr Johnson is the candidate who might just get Britain feeling good about itself again… he can put his party, and his country, back on track." or so the paper wrote.
Ironically the Evening Standard and the Independent Newspaper both supported Remain during the EU referendum campaign. They went on to support the Peoples vote run by Peter Mandelson, another politician with deep connections to Russian oligarchs after the referendum.
The newspaper's influence could truly be said was the real Russian influence during Brexit and the chaos that followed.
During his time as London mayor, Johnson said of Evgeny Lebedev: "I am proud to call him a friend." that friendship came back with bells on when in 2020 the Queen through her prime minister, Boris Johnson, conferred a lifetime peerage to Lebedev, naming him "Baron Lebedev, of Hampton in the London Borough of Richmond upon Thames and of Siberia in the Russian Federation".
A very interesting family.
Born in Moscow, Lebedev is the son of Alexander Lebedev, a Russian banker and former officer of the First Chief Directorate of the USSR's KGB and later its successor, the SVR, and his first wife engineer Natalia Sokolova, daughter of Vladimir Sokolov; his maternal grandfather Vladimir Sokolov was a scientist, and a member of the Academy of Sciences of the USSR, later the Russian Academy of Sciences.
He moved to London at the age of eight, when his father began working at the KGB rezidentura in the Soviet Embassy.
Lebedev attended St Barnabas and St Philip's Church of England Primary School in Kensington, followed by Holland Park Comprehensive School and Mill Hill School. He then went on to study the history of art at Christie's in London. He has lived in the UK ever since, and became a British citizen (with dual nationality) in 2010.
Alexander Lebedev is a Russian businessman and has been referred to as one of the Russian oligarchs. Until 1992, he was an officer in the First Chief Directorate (Foreign Intelligence) of the Soviet Union′s KGB and later one of the KGB's successor-agencies, Russia's Foreign Intelligence Service (SVR).
In early 2008, he was one of the golden 100 top Russian billionaires, listed as the 39th richest Russian, and worth an estimated US $3.1 billion by Forbes magazine, but by October 2008 he was worth $300 million. In March 2012, he was listed by Forbes as one of the richest Russians with an estimated fortune of US $1.1 billion. His fortune has since declined, and he is no longer considered to be a billionaire. He is part-owner of the Russian newspaper Novaya Gazeta and owner of two UK newspapers with his son Evgeny Lebedev: the Evening Standard, The Independent and London TV.
Of course, Johnson is not the first prime minister to foster Close relationships with Russian oligarchs or even Putin. Tony Blair and David Cameron both schmoozed with Putin even when it was obvious what kind of a leader he was, were Peter Mandelson was not adverse to sailing around on a Russian billionaire's yacht or even directly getting in touch with Putin when it came down to money.
In 2017 The Russian president was approached by Mandelson Starmer's right-hand man (no pun intended) to help ensure fairness in a legal dispute over there involving Sistema, a company of which Lord Mandelson was then a non-executive director on a salary of £200,000, and in which he still owns shares at the time.
Links and references were taken from Open Democracy The Guardian and Byline times.
Support Labour Heartlands
Help Us Sustain Ad-Free Journalism
Welcome to the Heartlands of Independent Journalism
At Labour Heartlands, we are committed to delivering independent news, views, and opinions. Our mission is to hold those in power accountable, and we can't do it without your support. As a non-profit independent organisation, we rely on our donors to keep our journalism ad-free and impactful.
Like everyone else, we're facing challenges, and we need your help to stay online and continue providing crucial journalism. Every contribution, no matter how small, goes a long way in helping us thrive. By becoming one of our donors, you become a vital part of our mission to uncover the truth and uphold the values of democracy.
While we maintain our independence from political affiliations, we stand united against corruption, injustice, and the erosion of free speech, truth and democracy. We believe in the power of accurate information in a democracy, and we consider facts non-negotiable.
Your support, no matter the amount, can make a significant impact. Together, we can make a difference and continue our journey toward a more informed and just society.
Thank you for supporting Labour Heartlands
Just click the donate button below