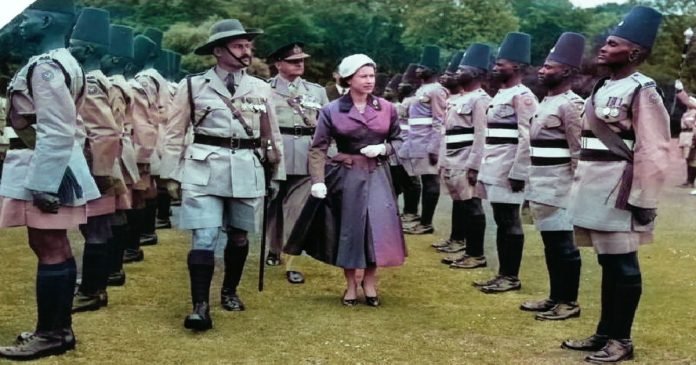 At the end of Black history month, Gavin Lewis explores British colonialism and the uneasy relationship after the death of Queen Elizabeth II.
Read more…
By Gavin Lewis
After the death of Queen Elizabeth II, media sports pundit and retired footballer Trevor Sinclair, posted the following tweet:
"Racism was outlawed in England in the 60's & its been allowed to thrive so why should black & brown mourn!! #queen."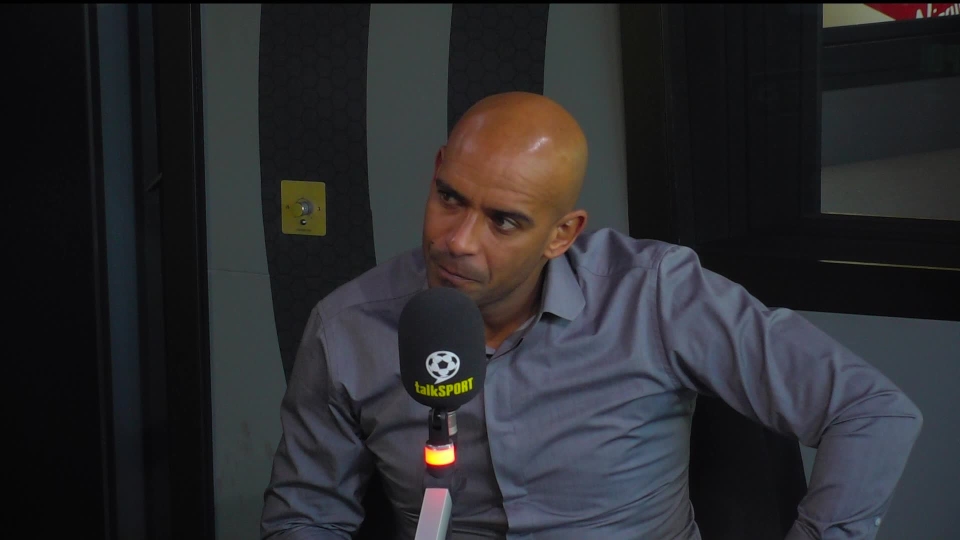 While some may question the sensitivity or not, of the timing, these are hardly incomprehensible or particular inaccurate sentiments for a Black Briton to articulate, particularly given Black History Month was just a few weeks away. Sinclair though was subject to a barrage of social media abuse.
More significantly sites of establishment power moved against him and the sentiments he articulated. talkSPORT suspended his employment. Most comment pages – Microsoft's MSN being prominent among these – allowed racist-type abuse, even absurd claims of Sinclair being racist against whites, while censoring any reference to Black and colonial history that would have supported Sinclair's grievances. This reflected the overall exercise in media power that also manifested in the BBC shutting down its tv channels that weren't' directly involved in broadcasting enforced national mourning.
Of course, any reference to historical actuality – even restricted to the period of Queen Elizabeth's life – would have raised questions about what exactly, we were being asked to commemorate.
As a member of the extended African diaspora, it might interest Sinclair, that in 1953 the year of the Queen's coronation, colonial white farmer Peter Ruck and his family were killed by indigenous Kenyans. For what exactly, were the Kenyans retaliating? The great exposé of Britain's colonial crimes is Caroline Elkins Pulitzer Prize winning history, "Imperial Reckoning: The Untold Story of Britain's Gulag in Kenya" (2005). As Channel 4 has confirmed between this and the Kenyan Human Rights Commission we know that under British oppression "90,000 Kenyans were executed or tortured and 160,000 people detained".
The New Yorker more explicitly summarised Elkins' findings "to describe a British strategy of detention, beatings, starvation, torture, forced hard labor, rape, and castration, designed to break the resistance of a people, the Kikuyu, who, having been dispossessed by the British and then, during the Second World War, enlisted to fight for them, had plenty of reason to resist."
These colonial policies were also supported by lethal practices like the Chuka massacre, Kenya 1953, and Hola massacre, Kenya 1959. Despite in that era, at least some parts of the media being willing to repeat the reports of British military crimes, it took more than half a century for what was left of the survivors to receive compensation of tens of millions of pounds.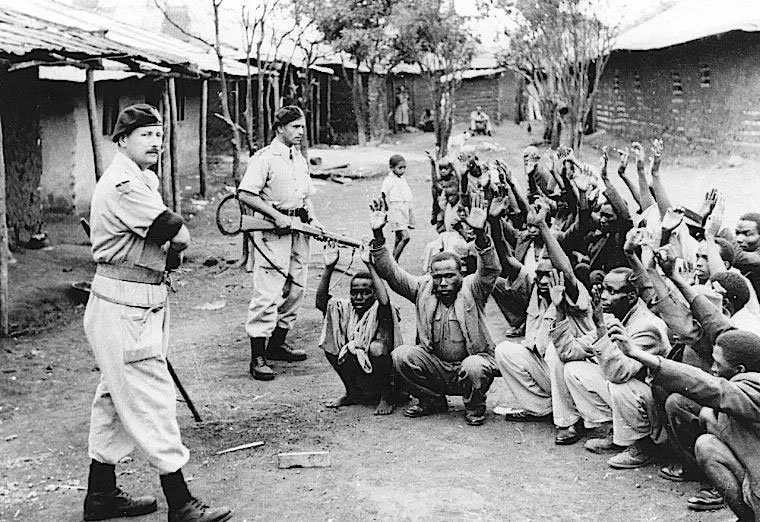 Cypriot victims of British military torture similarly had to wait more half a century for in their case, out of court compensation. In a story scandalously and typically, given little broadcast prominence by the pro-establishment BBC…
One woman victim was at the time a "16-year-old, who said she was detained and repeatedly raped by men she described in court documents as soldiers. She said she was then beaten for days before being forced to wear a noose in a mock execution. Her medical report revealed she has suffered lifelong physical and mental torture which has made forming relationships difficult."
Released government files reveal, it was a similar story of torture, curfew accompanying shoot-to-kill policies by UK forces in Aden.
The Batang Kali Massacre by British forces in Malaysia – Britain's 'Mỹ Lai' – predated the coronation by a few years. The accompanying independence uprising labelled Malaysian Emergency by the British, continued through the early years of her reign. Britain responded with the Briggs Plan which echoed the policies practiced in Kenya. Large numbers of indigenous peoples would be forcibly relocated to what locals described as concentration camps and the British 'New Villages'.
John Newsinger (British Counterinsurgency – 2015) described it thus…
"Their homes and standing crops were fired, their agricultural implements were smashed and their livestock either killed or turned loose. Some were subsequently to receive compensation, but most never did. They were then transported by lorry to the site of their "new village" which was often little more than a prison camp, surrounded by a barbed wire fence, illuminated by searchlights. The villages were heavily policed with the inhabitants effectively deprived of all civil rights."
A similar story is reflected throughout the Queen's pre-coronation life. Winston Churchill is credited with the Athens Massacre, Greece 1944, in which the British gunned down Greek partisans who had fought the Nazis.
And, as reported in Middle East Monitor, "a 300-page dossier of evidence of crimes and atrocities carried out by British soldiers in historic Palestine has been sent to the UK government. The dossier is part of a petition seeking formal acknowledgement of historical crimes committed during the period of British rule in Palestine from 1917 until 1948 and an apology from the government."
All of these different cases have been documented by individual journalists and historians. While Elkins has suggested, that the repetition of offences globally, was explained by an overall managerial resource of expertise in torture and colonial suppression being moved around the empire.
Some critics have questioned the taste of Irish Catholics' claims to have been 'the Blacks of Europe'. But it is true that some of the tactics used against them by mainland based authorities have been practices the British have usually used against those they often viewed in eugenics terms, as sub-human W*gs. In all cases, those responsible had, of course, sworn allegiance to Queen and Country.
Given the available historical data, how have we come to a situation where Sinclair and the many families of Britain's historically oppressed 'racial other' can be rhetorically abused for having an indifferent attitude to symbols of establishment power? A significant factor in the establishment media's ideological reengineering of public attitudes has been Tony Blair's wars on indigenous peoples in the middle-east. Once Tony Blair returned Britain's foreign policy to a variant of its 19th C Racist-Imperialist past, then that past, and its policies, had once again to be made to appear respectable.
One incredible example of the remarketing of the imperialist past occurred when the BBC's Stephen Sackur interviewed Sathnam Sanghera author of Empireland: How Imperialism Has Shaped Modern Britain (2021). Articulating a blatant Kipling's white man's burden ideology Sackur stated: "You know, for all of the terrible flaws with what the British did and the violence that went with it, there was – well to coin a cliché from the past – a civilising mission there"
Modern apologists for empire and other racists frequently obscure their racism via a veneer of slur-free middle-class, dinner-party mannerisms. Yet years ago, in the post-war era, people with far less educated, modern groomed vocabularies, were willing in popular cultural representations, to admit to the horrors of the British Empire.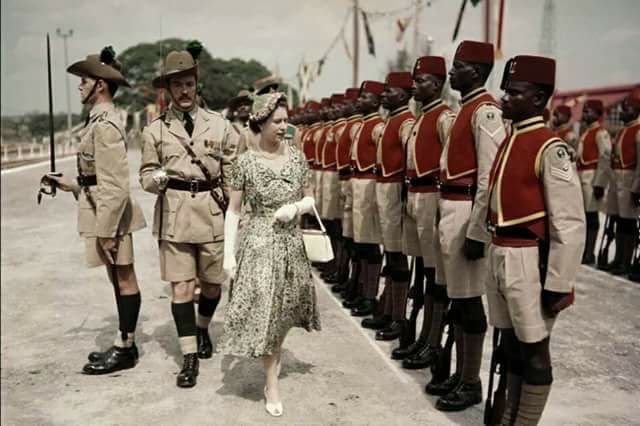 Firstly, certain aspects of censorship in the arts had been abolished and new replacement methods of ideological restraint and establishment intimidation had not yet been developed. Secondly, immigrants from the Black Commonwealth brought their oral family histories with them. Thirdly, ex-servicemen who were not always happy with their own treatment and/or the oppressive orders they had been made to carry out, contributed to accounts. It is worth recalling that servicemen of the empire were not entirely a monolith, but consisted of those volunteers content to kill/brutalise according to orders, also those simply priced into military service by poverty, and in the dog-days of empire, conscripts.
Former Bernardo's orphan and Malaysian Emergency conscript author Leslie Thomas wrote the comic novel The Virgin Soldiers (1966). In this, the ideology of empire is mostly incomprehensible to conscripts, who are depicted as simply mortally fearful of losing life, before the opportunity of losing their virginities.
In 1969 the right-of-centre tv show Special Branch (about Britain's political police) featured an episode called A Date with Leonidas. A Cypriot character recites a mocking ode obviously informed by accounts from British colonial culture, to describe her people's experience at interrogation/concentration camps (10thmin).
"Sergeant Clarke is a British clerk
But is prone to get in rages.
If the W*gs give any trouble
He puts them into cages (barbed wire cages).
W*gs. That's Us!"
Similarly in David Lean's Lawrence of Arabia (1962), the central character is mistaken for an Arab, referred to as a 'filthy little w*g' before being struck with presumed impunity by a British officer.
The accepted reality of British torture was such that for reasons of credibility it was hard to make even a basic 'boy's own adventure' film without including its representation. The Long Duel (1967) being an example. The Brigand of Kandahar (1965) features Black-face actors as Afghans yet still includes British torture. The TV series, The Jewel in the Crown (1984) featured British torture and won multiple awards.
During this period, empire the military/security apparatus was either the subject of direct popular cultural criticism or used as a metaphor, for what was wrong with society. To Lawrence of Arabia, we might add, The Hill (1965), The Charge of the Light Brigade (1968), Conduct Unbecoming (1976), Ghandi (1983), Oh, What a Lovely War (1969) and Australian productions such as Breaker Morant (1980) and Gallipoli (1981).
This all demonstrates how much heavy ideological reengineering, the corporate news media has been engaged in to get us to a moment, where Trevor Sinclair's reluctance to engage with the establishment instead of being regarded as understandable, is treated as treachery.
The BBC largely refuses to give any prominence to the death tolls and torture victims of Tony Blair. In 2018 when one of the victims of torture that occurred under his regime – Fatima Boudchar – was compensated with £0.5mil, the BBC News Channel responded by giving public relations opportunities to Blair, in which she and other victims went unmentioned.
Margret Hodge is among those with according to established convention, 'Collective Cabinet Responsibility' for this torture. She was allowed onto news stations – including the BBC's – to accuse Jeremy Corbyn of anti-Semitism. Corbyn by comparison has not killed or tortured anyone. The BBC's other response to those politicians with this 'Collective Cabinet Responsibility' for torture, was to put some of them – Ed Balls, Jacqui Smith – on its celebrity dance show Strictly Come Dancing.
While Alistair Campbell, whose dodgy dossier is responsible for so much indigenous death, hardly has a moment's unemployment in the news infotainment sector. Britain is back treating its victims as beneath mention, sub-human w*gs. It is just being a bit more careful about publicly using slurs these days.
As for Sinclair, one past incident demonstrates the now inverted status of racism against which even Black celebrity status in Britain, offers no protection. In 2918 Sinclair was caught drink-driving. Not unusually for Black Lives Matter Britain he wondered and asked out loud "Is it because I am black?" In court, the arresting officer said "I did not like the direction the conversation was going in – he was accusing me of being racist." So even asking the question, is racism occurring? somehow victimises the authorities!
Sinclair should obviously not have been drink-driving. And you can't really make a point about being targeted if when being locked-up, you're so drunk as to degenerate the exchange into calling the arresting officer a 'white c_nt'. From drink-driving, Sinclair could have been charged with insulting behaviour. Incredibly charges relating to racially aggravated abuse of the white officer were successfully prosecuted.
Racism is something experienced by victims who are the current manifestation of the slavery and/or colonialism gravy train. It is backed up by history and the structural institutional and financial hierarchies of society. That white police officer can drive everyday for the rest of his life. The thought of being stopped because of being 'white' will likely, never have to occur to him.
This is modern Britain in microcosm. Even raising the issue of establishment racism is deemed offensive. Talking back to the armour plating of establishment power, including more broadly, western advocates of the new racist imperialism and their equivalents in the apartheid Israel lobby, is now artificially constructed as the new racism.
Note:
One or two of the film source examples were originally cited in
Popular narrative culture: the haunted mirror of capitalism's failing social contract. By Gavin Lewis. Published Feb 17 2021, in the US Monthly Review online.
ABOUT THE AUTHOR
GAVIN LEWIS
Gavin Lewis is a freelance Black British mixed-race writer and academic. He has published in Australia, the United Kingdom, Canada and the United States on film, media, politics, cultural theory, race, and representation. He has taught critical theory and film and cultural studies at a number of British universities. He is a member of the British trade union Bectu.
The views and opinions expressed in this article are those of the authors and do not necessarily reflect the official policy or position of Labour Heartlands or its editors Any content provided by our bloggers or authors are of their opinion and are not intended to malign any religion, ethnic group, club, organisation, company, individual or anyone or anything.
Support Labour Heartlands
Help Us Sustain Ad-Free Journalism
Welcome to the Heartlands of Independent Journalism
At Labour Heartlands, we are committed to delivering independent news, views, and opinions. Our mission is to hold those in power accountable, and we can't do it without your support. As a non-profit independent organisation, we rely on our donors to keep our journalism ad-free and impactful.
Like everyone else, we're facing challenges, and we need your help to stay online and continue providing crucial journalism. Every contribution, no matter how small, goes a long way in helping us thrive. By becoming one of our donors, you become a vital part of our mission to uncover the truth and uphold the values of democracy.
While we maintain our independence from political affiliations, we stand united against corruption, injustice, and the erosion of free speech, truth and democracy. We believe in the power of accurate information in a democracy, and we consider facts non-negotiable.
Your support, no matter the amount, can make a significant impact. Together, we can make a difference and continue our journey toward a more informed and just society.
Thank you for supporting Labour Heartlands
Just click the donate button below