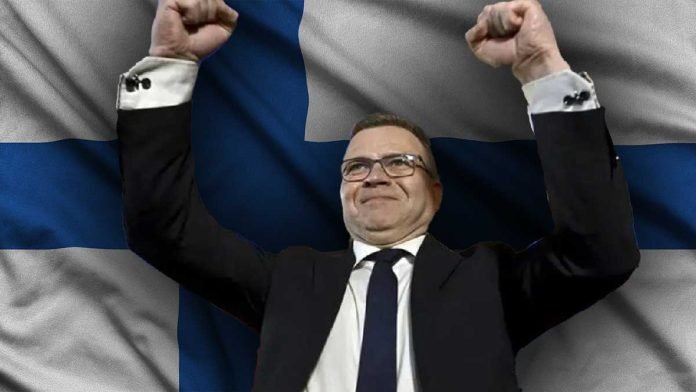 Is Finland's Future: Back to the Far Right?
The far-right Finns Party has joined official talks to form the next government in Finland, in a move that would give the Nordic nation its most right-wing government in almost 100 years.
In a move that could result in Finland's most right-wing government in almost a century, the leader of the National Coalition Party, Petteri Orpo, announced on Thursday that his party would start official negotiations with the far-right Finns Party, Christian Democrats, and Swedish People's Party to form a coalition government. While this would give Orpo a narrow majority of 109 seats in the parliament, negotiations are expected to be difficult due to significant policy differences between the parties.
One of the major sticking points is the Finns Party's position on the EU, international values, human rights issues, and immigration. These issues are also expected to be contentious with the Swedish People's Party. Orpo has also highlighted the economy as a challenging subject to negotiate.
Negotiations are set to begin next week, with the aim of reaching an agreement before Midsummer in June. However, if the parties cannot make sufficient progress, Orpo's party may seek another 'anchor' party to form a government.
The potential formation of a right-wing government in Finland has raised concerns among some about the country's direction. While the National Coalition Party and the Social Democrats, Greens, and Swedish People's Party could also form a government, their significant policy differences on economic issues could prove difficult to reconcile.
Regardless of the outcome of negotiations, the formation of a new government in Finland will have significant implications for the country's future. It remains to be seen whether the government will move towards the right or if a compromise will be reached between the different parties.
On 4 April 2023, Finland became NATO's newest member upon depositing its instrument of accession to the North Atlantic Treaty with the United States at NATO Headquarters in Brussels.
Finland's decision to join NATO triggered a heated debate about the military alliance's expansionist policies and the implications of Finland's membership for regional security. The move comes at a time when tensions between Russia and NATO are at an all-time high, and the world is grappling with the consequences of the ongoing conflict in Ukraine.
While Finland has maintained a policy of neutrality since World War II, its geographical location next to Russia has made it vulnerable to potential aggression. This has led to a long-standing debate within the country over whether to join NATO or not. Many see NATO membership as a necessary step to ensure the country's security, while others fear it will only serve to escalate tensions with Russia.
NATO shiffting its mandate.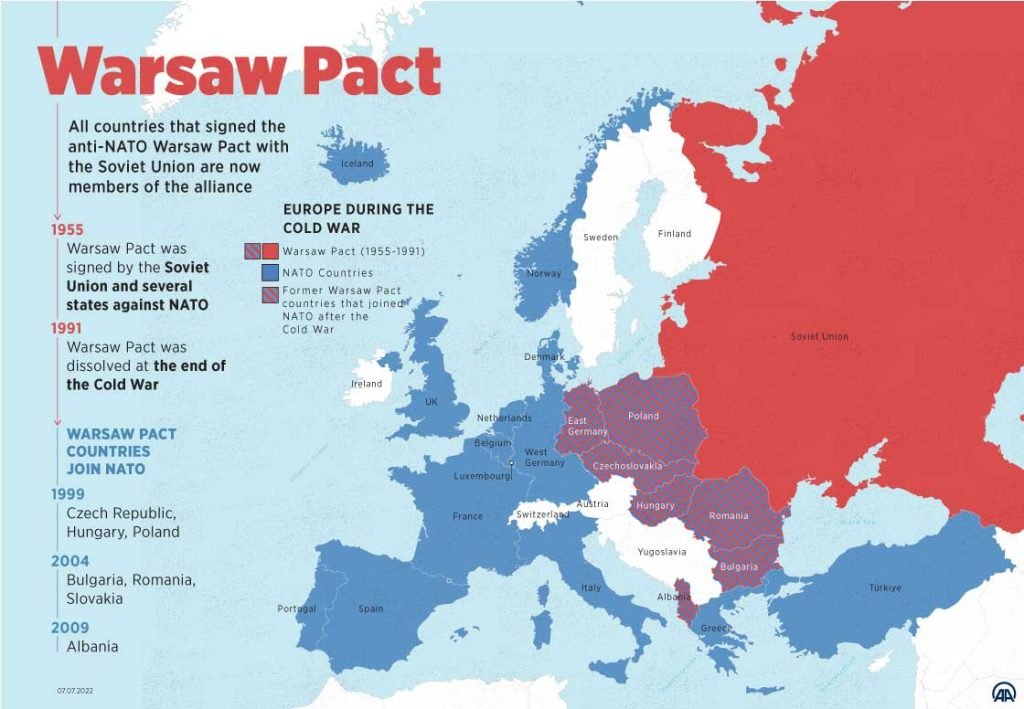 NATO was created in 1949 as a defensive alliance in the aftermath of World War II to deter Soviet aggression against Western Europe.
Member countries are located in North America and Europe, and their mandate is to work together to promote peace and security through political and military means. The founding members comprised of the United States, the United Kingdom, and ten European nations.
Those initial 12 members held the line across Europe when the Soviet Union was considered 'The Threat'. The original 12 members faced the military might of the Warsaw Pact. That pact included 8 member states: Albania, Bulgaria, Czechoslovakia, East Germany (German Democratic Republic), Hungary, Poland, Romania, and the Soviet Union. The Soviet Union alone was made up of 15 republics spanning from the borders of Northern China to the centre of Europe, it included Ukraine.
After the fall of the Berlin Wall and reunification, most people believed NATO's job was done. Instead, with the collapse of the Soviet Union in 1991, NATO has been transformed into a global military force with a mandate to intervene in conflicts outside its traditional sphere of influence. As NATO's reach has expanded, so has its role as a guarantor of Western geopolitical interests, often at the expense of other countries' sovereignty.
For many, it's just the military wing of the United States Empire.
The History of Finland and Russia: A Delicate Balance of Power
A History of War…
The history of Finland and Russia is one of complex and often difficult relations, and the last thing we need is to fan the flames of nationalism and aggression in this delicate region. We must not forget the lessons of history and must work to promote dialogue and cooperation, rather than division and conflict. Our duty as progressives is to stand firm against the forces of reaction and defend the values of peace, justice, and solidarity."
Finland allied itself with Nazi Germany during the second world war not to prevent Soviet conquest but to win back territories lost to the USSR as a result of the winter war of 1939-40.
As tension increased between Germany and the USSR, Finland saw in Hitler a possible ally in gaining back its lost territory. German troops were allowed on Finnish soil as the Germans prepared for their invasion of the Soviet Union—a war that the Finns joined. Although Finnish troops captured large areas of East Karelia back from the Soviet Union, they were reluctant to trespass the old borders of 1939 and help Germany in the siege of Leningrad.
But repeated German setbacks resulted in putting the Soviet Union on the offensive again. Shortly after the Red Army broke through to the Karelian Isthmus in June 1944, the Finnish president, Risto Ryti, resigned. (Around this same time, the United States broke off relations with Finland after repeated demands that Ryti renounce his alliance with Germany were rebuffed.) Ryti's successor, Gustaf Mannerheim, immediately sued for an armistice with the Soviet Union. This was signed on September 19, 1944; Finland agreed to the terms of the 1940 Treaty of Moscow and to throw all German troops off Finnish soil. The final act of capitulation came on March 3, 1945, with a formal declaration of war against the already dying Germany.
History should serve as a guide, not as a justification for repeating past mistakes. While we cannot forget Finland's history with Russia, we must also acknowledge the role that Finland played in the Second World War, and its relationship with the Nazis. It is important that we do not overlook this part of our European history, you can guarantee the Russians won't.
Support Labour Heartlands
WAIT! BEFORE YOU GO
PLEASE HELP US KEEP GOING AD-FREE
This is a "Pay as You Feel" website.
Your support for Labour Heartlands is greatly appreciated. As an independent nonprofit news outlet, we rely on our members to hold the powerful accountable. Our kind of reporting is essential to democracy, but it is not easy, cheap, or profitable.
To continue providing impactful journalism, we need your help. It's getting really hard for us all. Becoming one of our donors. It's simple and doesn't have to cost a lot. With as little as £2, £3, or £5 a month, you can support the journalism you rely on.
While we do not align ourselves with any particular political party, we stand firmly against corruption, injustice, and the erosion of truth and the rule of law. We believe that accurate information is the lifeblood of a democracy and that facts are not up for debate.
Your contribution, no matter how small, goes a long way in helping us continue our mission. Together, we can make a difference.
Thank you, The Labour Heartlands Team
PLEASE HELP US KEEP GOING AD-FREE