Defend the Right to Strike! Protest the Government.
This Monday, the government will try to ram through its new anti-strike law.
The law targets frontline workers – from nurses and paramedics to firefighters and rail workers – threatening to take away their right to strike.
And if workers don't accept its terms, they face the sack.
Trades unionists from across the labour movement will descend on Parliament tonight, to protest at the Minimum Service Levels bill.
RMT general secretary Mick Lynch said: "The government has decided to bring in this anti-worker law because it wants to make effective strike action illegal in Britain.
"Trades unionists and democrats from across the political spectrum must come together in the interests of civil liberties and human rights to oppose these measures.
"This violation of democratic norms and values will be strongly opposed by the RMT and the entire labour movement, in Parliament, the courts and the workplace, if it is put on the statute books."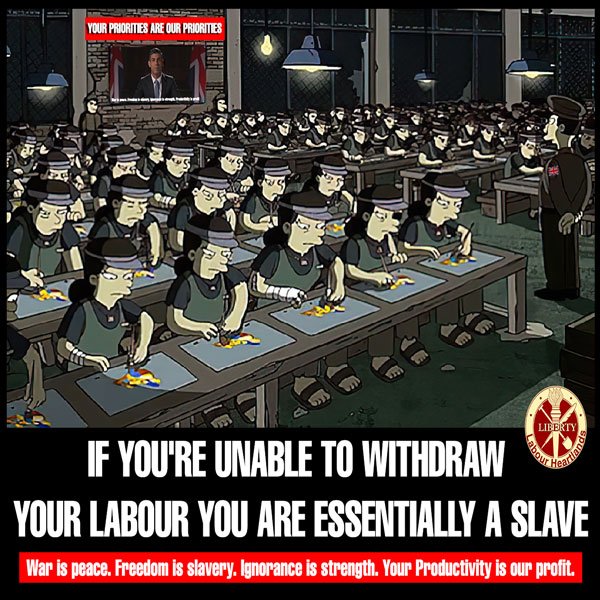 PROTEST: Defend the Right to Strike!
10 Downing Street, London, SW1A 2AA, United Kingdom
TODAY FROM 18:00-21:00
London protest- Jan 16
Time: from 6 pm
Location: Montgomery Statue opposite 10 Downing St
Speakers:
Mick Lynch, RMT
Dave Ward, CWU
Jo Grady, UCU
Matt Wrack, FBU
Jordan Rivera, NHS Workers Say NO!
Zarah Sultana MP
Paul Nowak, General Secretary of the TUC
Find out more here
Notes: For more information on the protest click here. ( https://wesayenough.co.uk/events/)
Support Labour Heartlands
PLEASE HELP US KEEP GOING AD-FREE
HELP US GROW.
This is a "Pay as You Feel" website.
This blog has no source of state, corporate or institutional finance whatsoever. It runs entirely on voluntary subscriptions from its readers – many of whom do not necessarily agree with every article, but welcome the alternative voice, insider information and debate.
You can have access to all of our online work for free. However if you want to support what we do, you could make a small donation to help us keep writing and staying ad-free. The choice is entirely yours.