Starmer's remedy for an ailing NHS has been branded as "clueless" as he fails to provide a clear plan for reform of the health service.
This article will explore Starmer's lack of clarity around NHS reform and how it could be affecting public confidence in his leadership.
Labour leader Sir Keir Starmer has been criticised for being "clueless" on the NHS, as he fails to provide a clear plan for reform of the health service. Starmer's "obsession" with bringing the private sector into the NHS with his vow to introduce "partnership" working between the state and businesses is toxic, and while Starmer and his shadow health secretary, Wes Streeting carry on regardless, deaf to the cries of betrayal from Labour supporters, they understand the power of being the lesser of two evils.
Labour doesn't have to win on merit or policy, They don't even have to give the people something worth voting for. all they need do at this point is to just allow the Tories to collapse under the weight of their own destruction.
Unfortunately, this race to the bottom of politics will mean even harder times for the British people and while the NHS is facing a number of issues, including long waiting lists, privatisation and self-referrals. With no clear direction from the Labour party on how to tackle current issues, we look set in for harder times to come.
Many are questioning whether Starmer and particularly his shadow health minister, Wes Streeting are up to the challenge of leading Britain's healthcare system, never mind the country. This article will explore Starmer's lack of clarity around NHS reform and how it could be affecting public confidence in his leadership.
With more than seven million people waiting for NHS treatment in England, both sir Keir Starmer and his Shadow health minister have said a Labour government would make more use of the private sector to help clear waiting lists.
Starmer use of the slogan 'sticking plaster politics' seems like an own goal when you get over the slogans and poor policy outlines. The NHS is facing a number of issues, including long waiting lists, however, Starmer's Labour party somehow feel that pushing patients onto the private sector and self-referrals, will relieve waiting times, they are suggesting that somehow this will reduce waiting times while miraculously clearing the hospitals of patients waiting to be moved into social care, it simply won't.
The notion that patients farmed out to the private sector would make a major dent into waiting list seems extremely naïve when you consider private hospitals have no doctors. it should be pointed out with extreme prejudice that the same doctors working in the NHS are the same doctors working in the private sector, the same doctors Starmer wants to send patients to instead of the NHS, we all understand who gains from this process.
To treat patients at all, the great majority of private hospitals rely entirely on NHS staff working outside their NHS hours on a self-employed basis. In fact, the business model of almost all private hospitals in the UK depends on not having to employ surgeons or other clinicians themselves, a strategy which allows them to keep their labour costs low and their operating profit margins high.
You don't need to go far to understand what Nye Bevan talked of when he explained that he was only able to get doctors to go along with socialised medicine by doing as he explained, "I stuffed their mouths with gold." What he meant by this famous and often quoted sentence is that he allowed doctors, or consultants as they were called, to continue seeing private paying patients if they accepted NHS patients.
It seems Starmer is determined to push that balance in favour of the private sector and this time using our money to pay the doctor's bill.
The result of this will not lead to reduced waiting times, it will lead to overtired doctors, overworked nurses and continually booked NHS theatres. Even though there is a list of ethics surrounding NHS doctors working with the private sector and while we all put NHS staff on pedestals it should be remembered they are very human, with very human floors, this will also ultimately open up the system to abuse.
NHS doctors who work in private healthcare "on the side" are directly harming the health service, a senior consultant has said.
As stated in a confessional article in the medical journal the BMJ, by cardiologist Dr John Dean: when he said that in private sector work, colleagues who had been members of a team in the NHS became "competitors".
"Also, private practice creates a perverse incentive to increase your NHS waiting times – after all, the longer they are, the more private practice will accrue," he adds, concluding that health authorities should consider setting an "uncrossable line" banning consultants working in both the NHS and the private sector.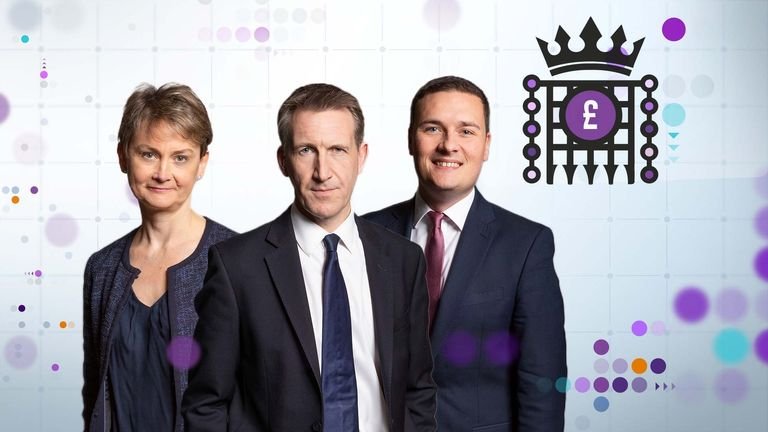 You really do have to ask why a Labour party leader is hell-bent on stuffing the private healthcare industry's mouths with gold. Nothing in politics happens by chance and as many have speculated it's who calls the tunes that matter, in that we can look at MPM Connect Ltd which is the third-biggest donor to MPs since the last general election. The only organisations that have given more to individual politicians in that period are the trade union giants Unite and GMB.
MPM Connect Ltd as a physical company has no staff or website and is registered at an office where the secretary says she has never heard of them.
The £345,217 of donations that MPM Connect has made since the end of 2019 went to three Labour politicians.
Yvette Cooper, the shadow home secretary, has received £184,317, former mayor of South Yorkshire Dan Jarvis £100,000 and shadow health secretary Wes Streeting £60,900.
That's a lot of influence within the Labour Party.
MPM Connect's entry in the Companies House register lists two directors – recruitment mogul Peter Hearn and Simon Murphy, the entrepreneur behind the redevelopment of Battersea Power Station.
The company's accounts do not disclose where it receives its funding, what it does or why it donates so heavily.
When Sky News went to the office in Hertfordshire, where the company is registered, the receptionist in the building denied any knowledge of MPM Connect.
She told Sky News she did not recognise the names of the two directors.
But what we do know is the director Peter Hearn, uses MPM Connect as his investment vehicle, especially for his shares in recruitment firm Odgers Berndtson, a major public-sector contractor. Through it, Hearn and Cooper et al are linked to a network of Tory politicians and public-sector outsourcing. We also know Odgers Berndtson works with the full breadth of health and care organisations, from NHS and independent sector providers.
Paying the piper and calling the tune springs to mind.
'Dark money donations'
Kate Dove, Momentum co-chair, said: "It's no surprise to see Tory MPs dominating the Westminster Accounts list – everyone knows the Conservative Party is up to its neck in sleaze.
"What is shocking, however, is that Labour MPs are joining them in accepting dark money donations – even senior members of the shadow cabinet like Wes Streeting and Yvette Cooper."
She added that Momentum is calling on Sir Keir to ban "the use of shell companies to funnel dark money into politics" and "commit to kicking corporate interests out of political financing together".
However, the scandals involved in the Westminster accounts are a different tale one with more to be told.
Reform by missing out the middle man…
"One of things we've put forward.. self referrals so individuals dont have to go to a dr in order to get referred to specialist help.. if youve got internal bleeding & you just need a test there ought to be a way that doesn't involve going to see a GP"

Keir Starmer on #BBCLauraK pic.twitter.com/EFIryqKMrv

— Saul Staniforth (@SaulStaniforth) January 15, 2023
The Labour leader also criticised the "bureaucracy" in some parts of the health service, adding: "Anybody who's been on the 8 o'clock call trying to get a GP appointment knows exactly what I'm talking about."
Starmer proposed allowing patients to make self-referrals to ease the workload and paperwork of practising doctors. During the interview, he mentioned a number of instances where self proposals could be beneficial such as people with back pain and those with internal bleeding who need further tests.
At this point please note Sir Keir Starmer is not a doctor, and to our knowledge has no medical experience, do not take his advice. if you are suffering internal bleeding, follow the NHS advice, seek medical attention immediately or ring 999 or 111
After such silly ill thought out remarks, Sir Keir Starmer's NHS plans were slammed as 'monumentally stupid' amid backlash by medical experts such as Palliative care doctor Rachel Clarke tweeted: "@Keir_Starmer just dismissed GP triage of patients' presentations as 'bureaucratic nonsense', suggesting we all self-refer to specialist if we notice an issue.
Political economist, Richard Murphy also chimed in and said: "WTF is Starmer talking about? If you really have internal bleeding you probably need to be in A&E now. So what does he think he talking about? This seems like total irresponsibility to me."
Another Twitter user added: "For the love of god @Keir_Starmer @wesstreeting please talk to current medics before you make up poorly thought out health policy on the fly."
What Starmer's proposals will do is skip triage, skip the doctor and crate not only bigger waiting lists but an entire omnishambles ' of patients going to the wrong practitioners due to their own incorrect self assessment, obviously, the private practices being used will still get paid for their time, no matter how wasted while the poor patient goes back to google to reassess their health issues.
A spokesperson for the Socialist Health Association (SHA) said: "Keir Starmer is right that the Tory-damaged NHS is in urgent need of repair, but his solutions are all wrong…The Labour leadership is offering bromides and dangerous false solutions.
"For Keir Starmer to advocate self-referrals for internal bleeding is a recipe for disaster that will waste resources and cost lives."
With no clear direction from the Labour party on how to tackle current issues, many are questioning whether Starmer and particularly his shadow health minister, Wes Streeting are up to the challenge of leading Britain's healthcare system, never mind the country.
The Labour leader added: "It's not the private sector that is the reform we are looking for. I want a preventative model; we are living longer, but it means the NHS has to change – intervention earlier, more technology … If we don't reform the health service it will be in managed decline."
On that we all agree but don't just come out with half arsed half thoghtout methods of pleasing your donors, look at the issues and resolve the situation.
Maybe just maybe, what we should be looking at is funding and reshaping our social care, removing the blockage of bed blocking could see the flow of patients and reduction of stress on the body of the NHS. Then and only then we could actually look at not only reforming the NHS but renationalising it too.
"At this point Labour and the Tories are completely indistinguishable from the other, as they both lurch further to the right."
"It's no wonder the Labour heartlands don't trust Labour they're not an alternative to the Tory party they are an alternative Tory party."
Support Labour Heartlands
PLEASE HELP US KEEP GOING AD-FREE
This is a "Pay as You Feel" website.
Hey there! Thanks for stopping by. If you've enjoyed reading the articles on Labour Heartlands so far, We would be incredibly grateful if you could consider making a small donation. Labour Heathlands is not your typical news outlet. We are not here to simply regurgitate the daily news cycle, that's for the rest of them. Our focus is on delving deeper, uncovering the untold stories and shedding light on the issues that the mainstream media chooses to ignore.
Our unwavering commitment to journalistic integrity means that we are not influenced by any external forces. We are not beholden to PR companies, advertisers or press barons, and we refuse to let anyone dictate what we report on. Our editorial independence is sacrosanct, and our only allegiance is to the truth.
While we do not align ourselves with any particular political party, we stand firmly against corruption, injustice and the erosion of truth and the rule of law. We believe that accurate information is the lifeblood of a democracy and that facts are not up for debate.
Once again, thank you for your support – We truly couldn't do this without you!
PLEASE HELP US KEEP GOING AD-FREE