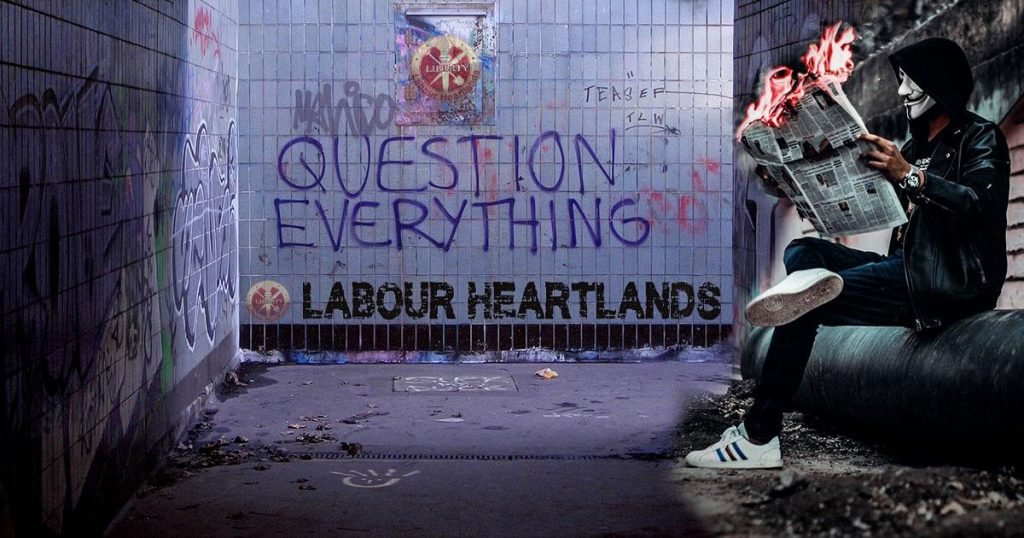 Labour Heartlands
Welcome to Labour Heartlands, a news outlet unbound by the traditional constraints of political party narratives or the mainstream media. Our mission is clear: We are dedicated to challenging the pervasive system of neoliberalism, which has found favour with all major UK political parties. Unfortunately, even the Labour Party has succumbed to this system, forsaking the very individuals they were initially created to advocate for. It is within this context of abandonment that we aim to be a voice for those who have been left behind.
Our commitment to confronting this status quo is unwavering. We are dedicated to bringing you news, perspectives, and political opinions from a staunch left-wing standpoint. Our objective is not to cater to populist views; rather, we seek to stimulate critical thinking and enlighten our readers with an alternative perspective that aims to find common ground on pressing issues.
At Labour Heartlands, we firmly uphold the principles of free speech and recognize the immense value of vigorous debates and open dialogues in shaping well-informed opinions.
We place our trust in citizen journalism, a model where ordinary individuals actively participate in collecting, reporting, analyzing, and disseminating news and information. This approach guarantees that our news is authentic, unbiased, and represents a rich diversity of viewpoints.
Our core mission revolves around advocating for regeneration and a brighter future in the post-Brexit era, particularly within the Heartlands of the Labour movement. We are deeply committed to shedding light on the challenges faced by working-class communities, who have been marginalized by the prevailing political and economic systems. We steadfastly champion the common good and make it our priority to highlight issues that often go unnoticed by other news organisations.
It is important to note that Labour Heartlands operates independently and without financial support from governments, corporations, or institutions. We rely solely on the generosity of our readers to maintain our role as a trusted alternative voice, a source of insider insights, and a platform for fostering thoughtful discourse. Join us in our mission to create a better future for all within the Labour Heartlands.
GIVE US THE MEANS OF PRODUCTION AND WE WILL BUILD YOU A BETTER TOMORROW.
Content disclaimer: While every care has been taken in the preparation of the materials contained within this website, Labour Heartlands will not be held liable or responsible for any loss, damage or other inconvenience caused as a result of any inaccuracy or error within the pages of this website. We are not responsible for the contents of any linked external site. Labour Heartlands provides these links to you only as a convenience; the inclusion of any link does not imply endorsement by us of the site, and we accept no liability in respect of the content of any such linked site.
Copyright: Please feel free to reproduce information from this site for non-profit purposes, but please credit Labour Heartlands and send us a copy if possible.
Our work represents the views of the authors only. It is licensed under a Creative Commons Attribution-NonCommercial-NoDerivatives 4.0 International License.
You are free to reuse any of our material and post, Please attribute appropriately, however, we must warn you, that we may not own the copyright on all material found on this site. Labour Heartlands relies on 'Fair Dealing' or 'Fair Use' copyright exceptions in the publications of video or images and some News text. Copyright Disclaimer Under Section 107 of the Copyright Act 1976, allowance is made for fair use for purposes such as criticism, comment, news reporting, scholarship, and research. Fair use is a use permitted by copyright statute that might otherwise be infringing. Non-profit, educational or personal use tips the balance in favour of fair use.
HELP US GROW.
WAIT! BEFORE YOU GO
PLEASE HELP US KEEP GOING AD-FREE
This is a "Pay as You Feel" website.
Your support for Labour Heartlands is greatly appreciated. As an independent nonprofit news outlet, we rely on our members to hold the powerful accountable. Our kind of reporting is essential to democracy, but it is not easy, cheap, or profitable.
To continue providing impactful journalism, we need your help. It's getting really hard for us all. Becoming one of our donors. It's simple and doesn't have to cost a lot. With as little as £2, £3, or £5 a month, you can support the journalism you rely on.
While we do not align ourselves with any particular political party, we stand firmly against corruption, injustice, and the erosion of truth and the rule of law. We believe that accurate information is the lifeblood of a democracy and that facts are not up for debate.
Your contribution, no matter how small, goes a long way in helping us continue our mission. Together, we can make a difference.
Thank you, The Labour Heartlands Team
PLEASE HELP US KEEP GOING AD-FREE